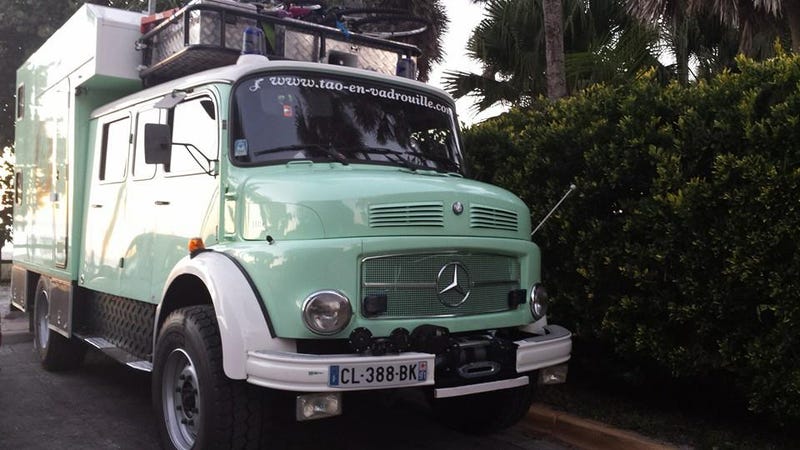 A friend of mine, Motown Mutt, posted this picture recently and wondered why French tagged vehicles were running around Florida. Being the inquisitive type, I typed in the website plastered on the windshield. It brings you to a web page with pictures of this vehicle like the following:
What's not to love? It turns out the family Taotiens took an old Mercedes truck that was an emergency vehicle and turned it into their very own French Ark. They're now on a trip all over creation.
They did the standard conversion and rebuild, but foolishly did not contact Discovery or Velocity to make a TV show about it. Oh, wait, they're French.
And voila! The finished product:
The family is now on a 2 year journey and adventure in what appears to be a pretty nice home. They're currently in America and are trying to stay free at various Walmart and Home Depot parking lots, as well as campgrounds.
The Taotiens plan on going from Canada to Argentina and many points in between. Bon voyage!