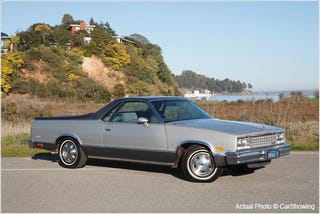 ...is what my grandmother drove, from my formative memories of her, until she stopped driving in the late '90s.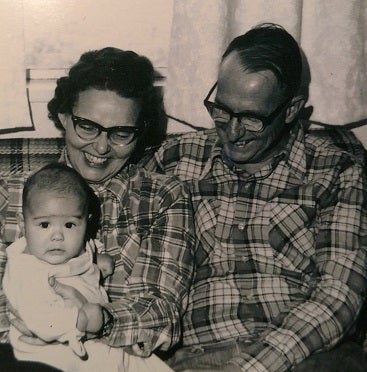 Grandma Jane was taken home by the Lord this evening, just after 10pm EDT, a couple days after turning 96. I am happy for her, as she had been ready to pass for several years now, and had even told my aunts, "I think God forgot I was down here; He sure is taking His time."
I was not deeply close with my grandmother, but I do love her. I also have a deep respect for her that is hard to put into words; the woman birthed and raised 13 children, and they were not a wealthy couple. The youngest of my uncles (and aunts) was only 15 when my grandfather passed, and she kept working and feeding and raising. I know that she was tough on her children, but loving and thoughtful to her grandchildren. Aunts Patricia and Elaine had been her full-time caretakers (along with aunt Barbara and uncle Richard, who would also come help almost every day) over the last decade or so, also have my deepest gratitude and respect. The tireless care and dedication that my grandmother showed in raising her sons and daughters was returned to her in her twilight years, allowing her to spend her days at home with those she loved and whom loved her.
I have always had a fondness for utes; that can be traced back to Grandma. I left the United States as an infant, so my first memories of cars in the US start with the K-car we rented to drive from BWI to Fallston, but really zero in on my Grandma's El Camino and my uncles' Fox-body T-birds. I don't know why Grandma chose the El Camino as the ride of her choice, but the car (truck?) left an impression on me. Through adolescence, college, and well into my adult years, I have admired El Caminos and Rancheros...especially well-kept examples. My friends would make fun of me when I would voice my admiration, and I would brush the criticism off. When I got the insurance money for the Miata, I actually looked at El Caminos before I went Lexus-hunting. Part of me still wants one, and if I had the mechanical ability and time (and money), I wouldn't mind restoring one and keeping it as a DD. I know that every time I would look at it, I would think of Grandma Jane. I would hear her laugh, see her chase her dog downstairs, or fixing a cup of tea to drink with breakfast.
I am a little torn; I know my aunts and uncles and cousins who were much closer to her than I are probably mourning more deeply than I am, and I hate the loss and heartbreak we feel. However, I feel a strange sense of relief and joy that she is home with her Lord, and no longer burdened here.
Our time here is short, Opponauts. Even for those of us who brush the century mark, it's still short. Love on your mothers and grandmothers...love on all your loved ones. I know many of you reading this identify as athiest, agnostic, and non-Judeo-Christian, and I fully support your constitutional right to believe as you believe; nonetheless, I still pray God's peace and mercies over all of you tonight. You guys are awesome.