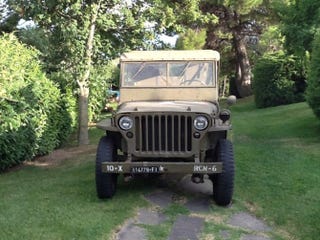 A Jeep MB that was assembled in the Willys plant in Toledo (Ohio)...
...and who took active part in the Italian Campaign during the Second World War, will be brought back to the U.S. on the occasion of the 70th anniversary of its delivery to the American Army. From Italy to New York by ship, and from New York on the next May 20 it will reach by road it's mother factory in Toledo.
The arrival is scheduled for June 3, the exact day of his "birth" back in 1943...
The car was perfectly restored and kept original in every detail. The only not original part is the old Italian plate. Due to its uniqueness, the Jeep was awarded with the Gold Plate by the ASI (the Italian Register of Historical Vehicles).