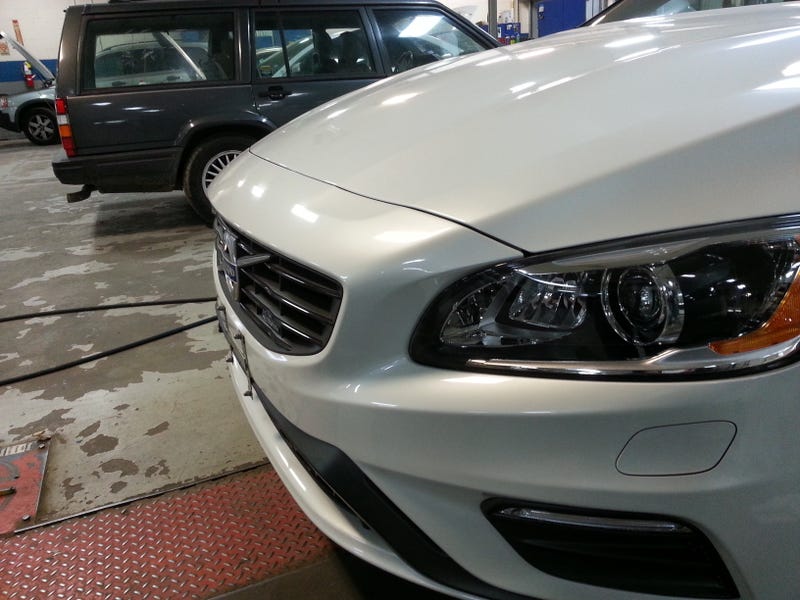 A couple more shots of our Volvo side before going home.
How much for a Polestar tuned twin scroll 325hp I6 with AWD (which puts the power down very well) and a bunch of features?...
To compliment the 940 Turbo Wagon and 940 Turbo sedan.....another 940 Turbo :]
This just arrived also for delivery. 2015 XC60 T6 Drive-E (Supercharged and Turbocharged) 2.0 4cyl with AWD! How much for this beautiful crossover?
Now, some random AMG photo bombing