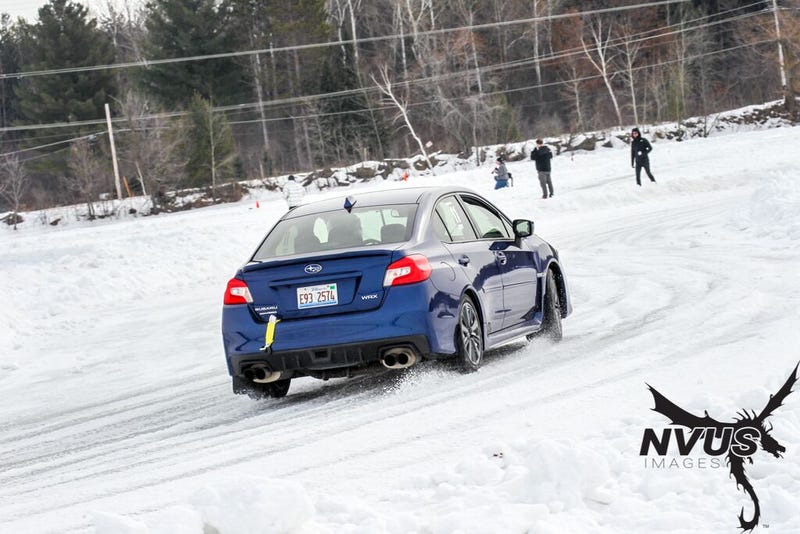 Spent this past weekend of the 11th and 12th up in central Wisconsin doing some ice racing with a bunch of friends (and Fourvalleys). We raced with the Gridlife crew Saturday in their IceBattle event and the regular Central Wisconsin Sports Car Club Sunday.
I had signed up months ago for the IceBattle and had been looking forward to it, but the two weeks before I noticed the clutch in my car was starting to slip at peak torque. I gave some thought to dropping out, but I already had the ticket and I really didn't want to miss the whole season of ice racing so I went with the WurstCaseRacing motto of you only YOLO once, and decided to go anyway. I figured only slips in 4th or over and only when it can get loaded up, and its ice so that's not gonna happen anyway.
If you can't tell from the pictures, my gamble paid off and it ended up being more or less fine, though I won't make it to my buddies garage to replace the clutch till this weekend, but it'll probably survive Chicago traffic a couple more days.
My times were pretty middling in my class, AWD snow tire, I got beaten by a lifted Miata on Saturday, though I was able to edge it out Sunday. The biggest thing I learned is that I have a lot more to learn. I've got the grip run down OK, but I'd really like to learn to left foot brake and slide like a rallist as a whole bunch of people who beat me in my class were doing.
All in all a good weekend, but sadly probably the last ice race of the year with temperatures on the rise now. Guess I'll have to wait for next year to get some more practice.