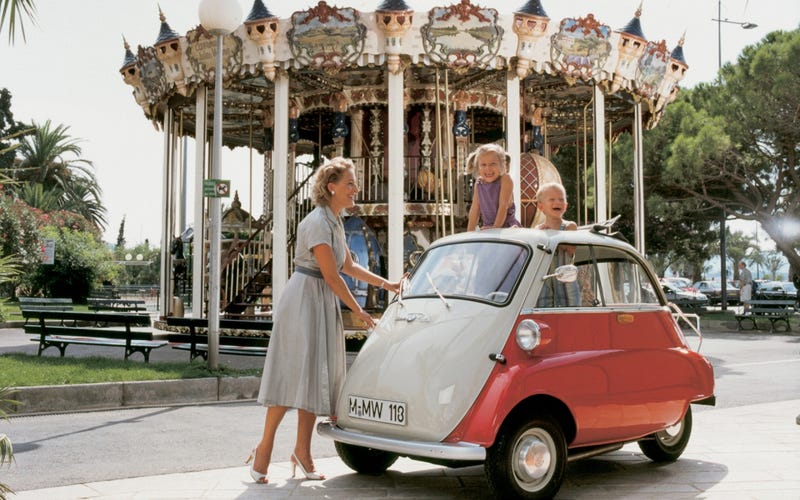 I think cars and cigarette ads have contributed the most to the proliferation of phallic imagery in modern society. There's got to be a statistic somewhere that proves that, right? This, however, raises an interesting question. If there are so many two-ton wangs made from melted rocks and tree blood on the road, why aren't there any (or as many) that look like vaginas?
To clarify, I don't mean a car that is popularly regarded as having been neutered (Smart, Prius, etc.). I mean an automobile that physically resembles a vulva. Few spring to mind, huh?
For my money, the BMW Isetta (pictured above) comes closest for the sole reason that exiting the car kind of looks like it's giving birth to you.