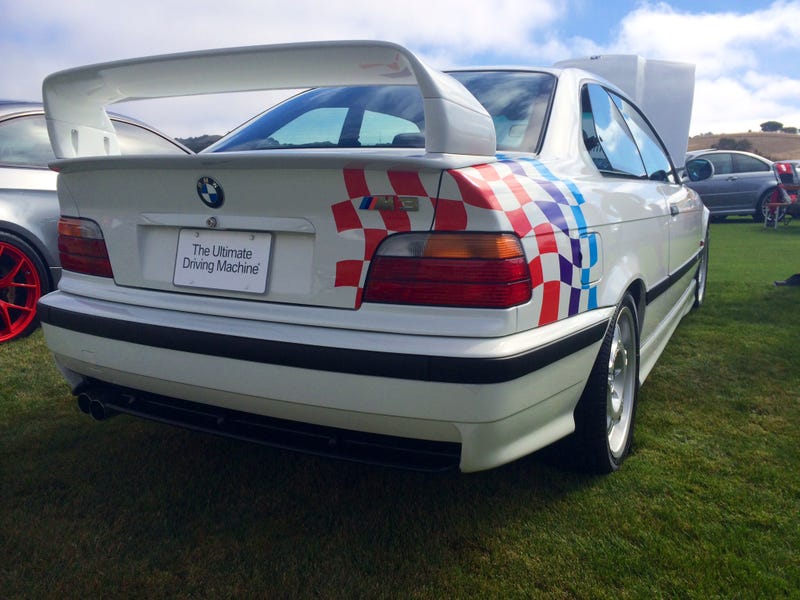 A massive dump of German goodness.
This is the second LTW I've seen in person, but this one was so clean you could perform surgery in it
Alpina classics might be the greatest wheels ever
The hood was down on the LTW so I ran back for another pic
This was the same Evzmann I saw at the Little Car Show
A Devin, I actually saw this get unloaded in front of the house I'm staying at
This doesn't look complicated...
I've never really seen the interior in a Phaeton, but all I can say is wow. I understand why they were $100k new
Damn the autotragic, I still want one
One of two orange 1M's present
This is the perfect e36 M3. Estoril blue with Alpina classics
Keith Martin was the MC of the event. I got to say hi!
All 5 generations in one shot
BTU, you're going to love yours. It's beautiful, and I got to sit in it too!
This is a BMW 700rs. They were purpose built for hill climbing and one of the two in existence is owned by BMW. This is other one. The owner has 44 other BMW's
Backside of the rs once the crowd dispersed
This 5 series won an award from Michelin for most travelled; over 240k miles on the clock and it still looks like this!
V8 swapped 1M!
Spotted this on the way out. Alpina Z8!
Be sure to check the tag "Concours d'Oppogance" for more of my coverage of Car Week!