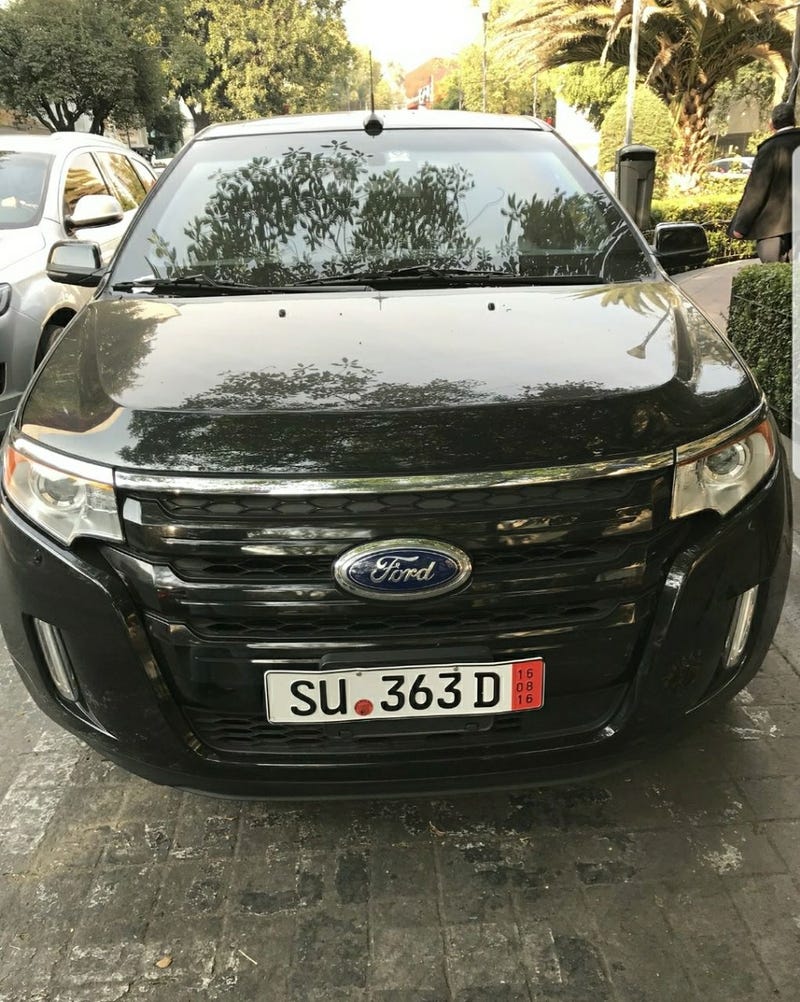 This car has export (read: tax except) plates from Germany, but its in Mexico (perhaps a temporary export), and the plates are voided due to date... and those are placed atop an North American plate holder...
and judging by the glass its bulletproof.
I'd like to know what brought this car here.
I searched for the code for SU
SU - Siegburg & Rhein-Sieg-Kreis, North-Rhine-Westphalia
Guess where Ford of Europe is headquartered?
North-Rhine- Westphalia....
What does this mean? Well... this car perhaps belongs to a high level Ford exec, bought the car here and sent it for mechanical work and even bulletproofing to Ford of Europe? Kept export plates from Europe in order to import it here in Mexico.