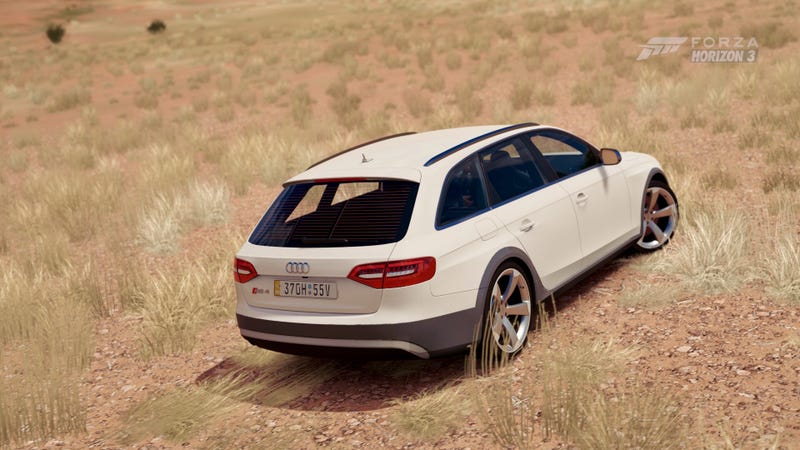 So I got Forza Horizon 3 for my Xbox about a month ago. I bought a digital code, redeemable for Xbox and PC... but I never redeemed it for the PC. More on that after the jump.
I waited for the demo, which finally came out today. It ran terribly, but at a rate at which I felt that I could get a quick Forza fix on the go. My problem is that I think I may get a new computer sooner or later. If I redeem the PC code now, will I be able to transfer it to a new computer in the near future?
Bonus RS4 Avant "Allroad" for your time.