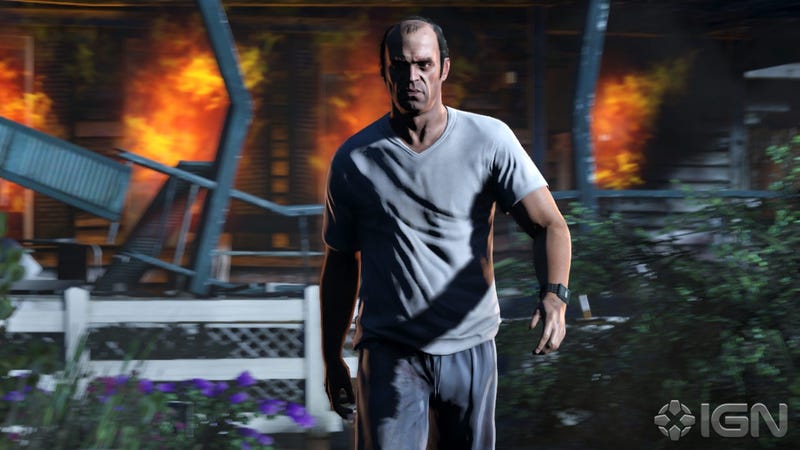 Niece: Buy me GTA V, it's on sale on steam!
Me: What? You're eleven years old! That game isn't for kids!
Niece: Well I already got it on my PS4 at home (she lives away from home a lot) and I already beat it.
Me: What? You saw that scene with Trevor? (the game introduces us to him pounding away on his friend's girlfriend)
Niece: Well...yeah but when I play again I skip it!
Me: BUT THAT MEANS YOU SAW IT!!
Niece: I didn't mean to see it!
Me: What about your baby brother? What if he walks in on you with this game and that scene is playing, Huh?!
Niece: *bursts out laughing*
Me: THAT'S NOT FUNNY!! (it kinda is, though) 

Niece: *still laughing* Well, he's gotta find out some time!
Me: THAT IS TERRIBLE! YOU ARE A TERRIBLE SISTER!! *undercutting myself by holding back laughter*