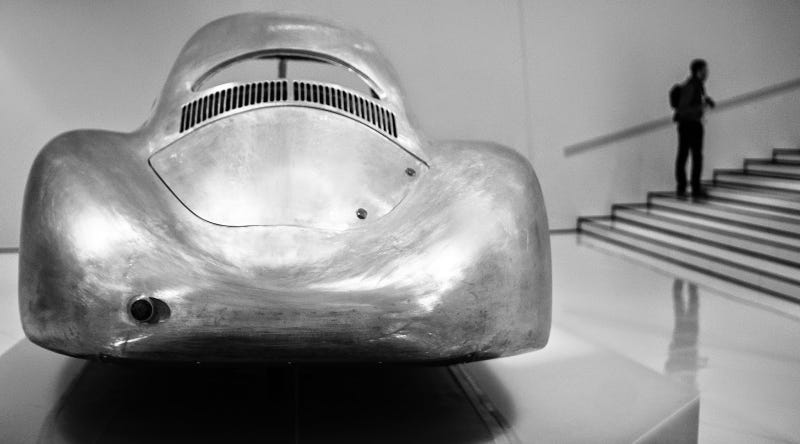 Tomas Jankauskas was a student at Pforzheim, and his Master's thesis project took inspiration from the Porsche Typ 64, built for the '39 Berlin-Rome race, translated into a revival for its centennial.
Some of his key sketches along the way:
Really starting to come together in these sketches. Loose, fast sketches figuring out the graphic breakups, that are still really descriptive of the form. Believably Porsche, but remaining original.
Profile graphic breakups. I really like his final execution.
He even ran his model through an airflow sim, apparently getting a .20 cD.
Mesh model:
Finishing the milled clay:
And some studio shots of the finished model:
And he did a nice little animation of it, to cap it off:
Anyway. Great stuff. He's now a designer at Toyota. Not often that student work (even MFAs) hit a mark this high.