An '86 C20 Scottsdale!
I was in the market for a beater work truck for when my wife & I purchase a house. The homes in our price range will most likely be fixer-uppers requiring Lowe's/Home Depot runs for wood, drywall, appliances, mulch, etc. I went back & forth about if the wisest decision would be to (A) buy a truck, (B) buy a trailer to tow behind our existing cars, or (C) rent a truck when needed. Obviously, Option A won out for multiple reasons which I'll list in the comments if anyone even cares that much.

It belonged to one of my coworkers for almost exactly 21 years. He originally wanted to restore it and make it a street rod, but then changed his mind. I think it had something to do with him purchasing a 2015 Ram 3500 w/ Cummins. Anyway, it's equipped with a 350 SBC, TH400, and 14-bolt rear with 4.10 gears. Needless to say, going any faster than 55 mph gets... interesting. Gas mileage will be laughable, but the dual tanks (which actually work!) will give me 40 gallons of fuel to work with.

One of the reasons I bought this particular truck was because $2000 got me a relatively clean 3/4 ton truck that is mechanically sound, and - despite the heavy patina - has zero structural rust. The typical rust spots (cab corners, rockers, etc) are clean as can be. Sure, it's in rough shape, but compared to what's been on Craigslist for the past month, this thing's a gem.
Known issues are: Leaky valve cover (driver side), leaky master cylinder cap, A/C inoperative, and a few brittle vacuum lines - Everything else is cosmetic. That said, I've really got to resist the mod bug's bite with this truck. Seeing the obsolete (and probably inoperative) air pump system along with a decent sized dual exhaust makes me want to rip it out and drop in some headers. While the TH400 is a bulletproof transmission, the 4.10's really scream for an overdrive; and the cost of an overdrive swap makes it easier to justify to the wife why I should pull the trigger on a LQ4/4L80E swap. See? Mod bug bites.

I'm going to call it my Firefly (like the TV show, not the insect). Reason: the evening I brought it home, one of my neighbors goes "Sweet truck! When did you get it?". After replying, his wife asks "You paid money for this?". It reminded me of the scene from the Firefly episode "Out of Gas" where Mal & Zoe board Serenity for the first time, and he asks her what she thinks. I laughed so hard at the thought; but by some miracle when I went to the DMV to register it, this was available:
My reaction: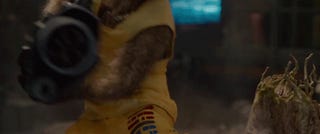 Will update as things progress!