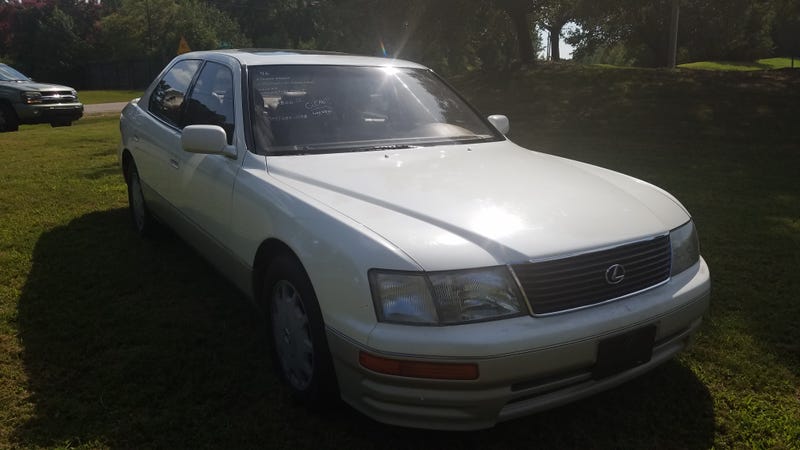 Hello, all. Today on the way home from school, I spotted this very clean 1996 Lexus LS400 for sale. It's only $2,800, too. Best part? A/C. But that's not all...
I've been very busy over the last couple of weeks, and I haven't had time to post. I'm also trying to avoid doing one sentence nonsense posts that are completely unnecessary, but that's besides the point.
My new school started yesterday. There's a whopping 14 people from grades six through twelve. So not a lot of people to talk to. Like, I'm the only person at the school who drives, to tell you what kind of school it is. Very interesting bunch of students.
Other than that, much has been the same. The TrailBlazer is still in my possession, and I still want it gone. But hey, it's a free car so I can't hate on it too much. That Lexus tho...
It's got 135,000 or so miles on it, and the text on the windshield claims that the vehicle has been dealer maintained throughout it's lifetime. It seems like a good buy, but I probably won't be able to buy this one either.