...when one of them isn't parked in the garage at work.
These cars were built in Bremen, Germany, so I've actually seen a few of them the last couple of months. Very cool how they incorporated the city weapon and flag in the badging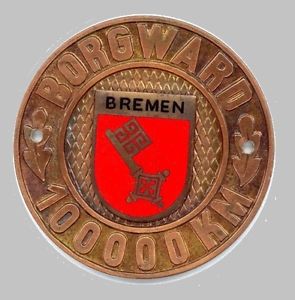 After Borgward went bakrupt, Mercedes Benz bought the facilities in Bremen and over the years made it one of their largest factories. Over 420.000 units were produced here last year, only just losing the status as the biggest Daimler factory to the one in Peking, China.