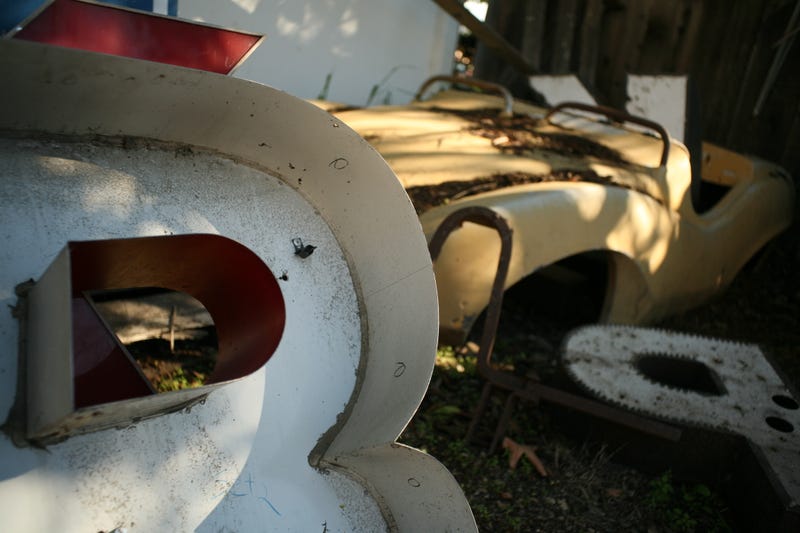 Repost 'cuz I'm proud.
Here's where things start to get fun. The world's best junk store....
A vintage Honda scooter of some type!!
An old Disneyland Autopia car!!! For reference:
Vintage Cushman golf cart!
Also, you can just see the edge of some W123 painted hubcaps. My friend picked up 2 and is restoring them. Originally the eggnog color, soon to be black.
I want this plate on a 912.
Aaaaaand the friend's BMW