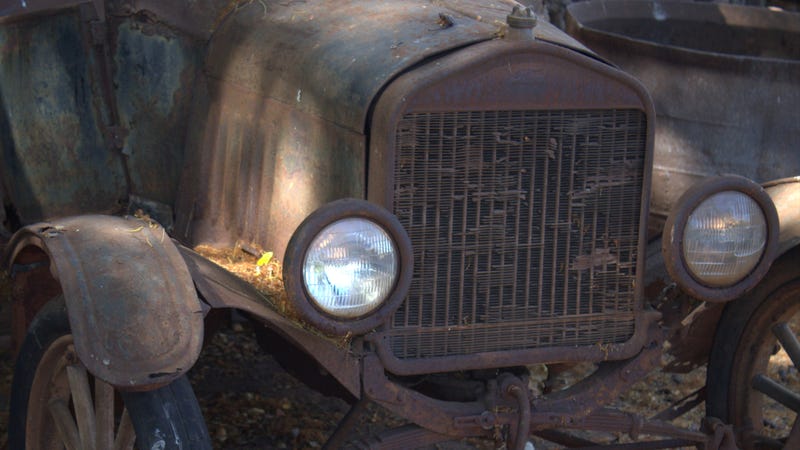 In 1924 Sennosuke Fujiwara bought this 1923 Ford Model T as a means of becoming his own man. Mr. Fujiwara converted the Model T into a truck and began a business of distributing various goods from Honolulu on Maui, driving the perilous Pali highway from Lahaina to Kahului beeping at every turn on the one lane highway. Below is a modern day picture of the highway he drove on a daily basis. Imagine it in the 1920s.
There is no doubt it was a treacherous trail to drive. This old "truck" served for 40 years.
Right now the 1923 Ford sits in front of the Lahaina Prison Museum for some reason. But that's only the beginning of an interesting walk I took around the museum. Right next door I found other old Fords and even a Mercedes-Benz.
If you're more interesting in something a more modern, how about this jalopy Mustang?
Perhaps you're more into European machinery like this fine Mercedes SL, which is for sale.