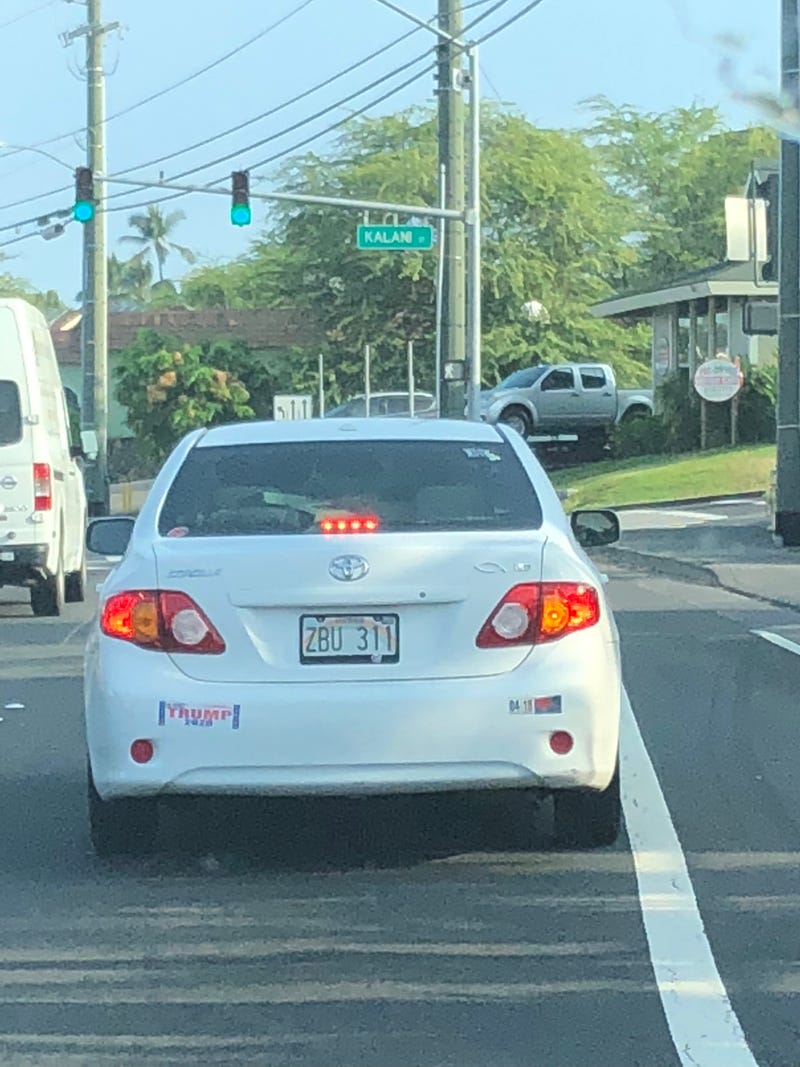 That's right, the rarest car in all of Hawaii. One with a NRA sticker, Jesus fish, AND a Trump 2020 sticker.
I wonder how many eggs this person cleans off their car in a week.
This is not a political post. Just one pointing out Hawai'i is OVERWHELMINGLY Democrat. Look it up. This car is rare.