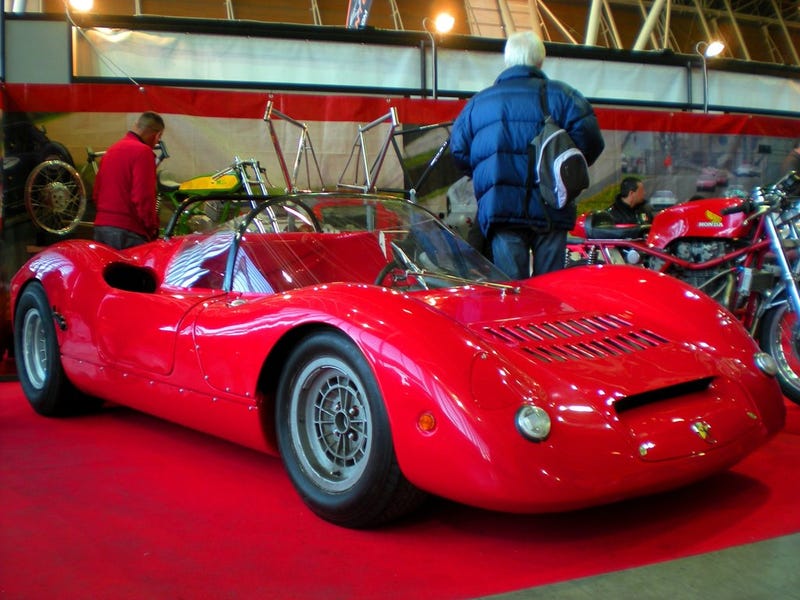 In the mid-1960s, Abarth introduced their 1000 SP Barchetta racer. Power was from a twin-cam 1-liter engine that was sourced from the Fiat 600D. With proper tuning, the engine produced over 100 horsepower. The engine was placed low in the tubular frame and mounted mid-ship, providing excellent performance and handling. Twin radiators were placed on either side of the engine to allow proper cooling.

The body was fiberglass with a wrap-around Perspex windscreen. Using these materials made the car light. Disc brakes were found at all four corners.

As the 1960s came to a close, the 1000SP continued to earn many race victories, often scoring class victories at many famous circuits such as the Targa Florio, Monza, and Nürburgring.

This vehicle is an Abarth Barchetta Tubolare. It has a hand-made aluminum tubular frame and was a very successful race car. In 1965 alone, Abarth and their performance cars won almost 900 races.