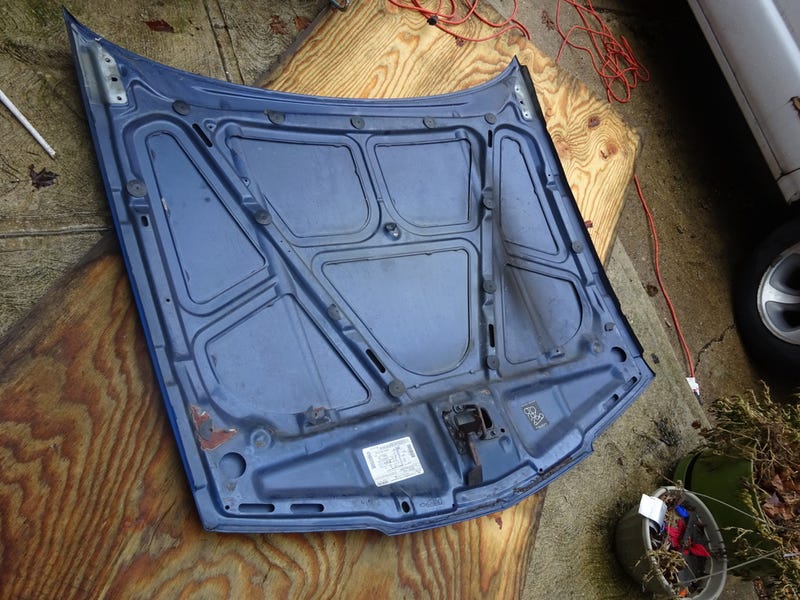 Today I focused on the stock steel hood. I really don't want to pay hundreds of dollars for a fiberglass one so I got a little creative!
The hood weighs 40 lbs as is. I Choppy chopped some center bracing and put holes in the hood while still keeping structural integrity to utilize the hood latch. I could've done a lot more but I don't want to switch over to hood pins.

All in all, it netted a weight savings of 5 lbs so the hood now weighs 35 lbs. Total weight stripped from Abigail now stands at 103.5 lbs so far.
Here's some of the metal shavings I managed to collect from drilling those holes: