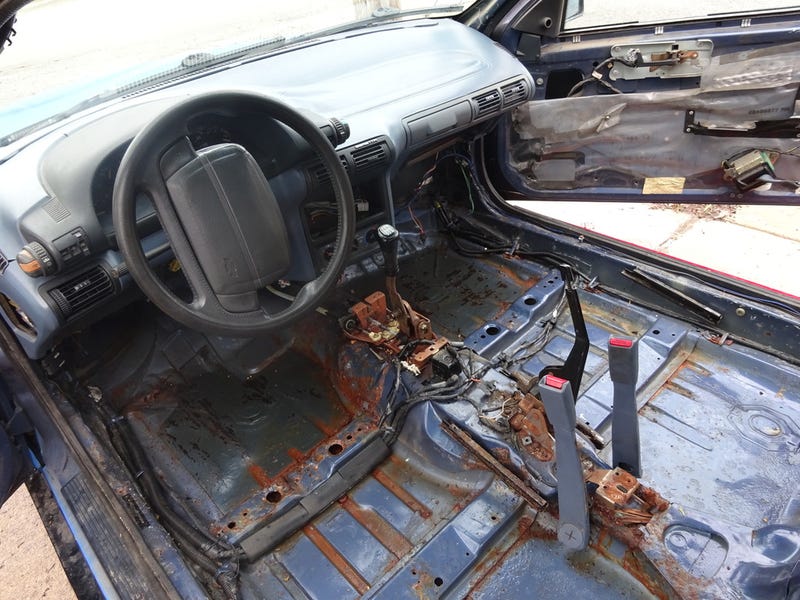 Awww yeah! Project: Lightweight goes on. I stripped the rest of the interior and that yielded me 55 lbs in savings since the seats need to go back lol. Total weight savings so far is 158.5 lbs because racecar
It's superficially rusty because the Beretta has a well known water leakage problem through the firewall for the poor seal jobs they did from the factory. I've been been meaning to get around to re-sealing that.
Now that is just a common rocker rust area for these cars. Another thing to patch up before the cancer spreads. To think this used to be a California car.
Approx. weight saved in lbs:
Carpet+ any insulation and sound deadening underneath 42
Center console+ HVAC plastic trim underneath 7
Power door locks x2: 1 total
lower doorsill plastic trim x2: 1 total
Lower panel underneath steering column 3
aftermarket cable wiring to trunk (probably for a subwoofer) 1
On a side note, each seat weighs 30 lbs. I'm keeping both but taking out one would be a nice gain :)