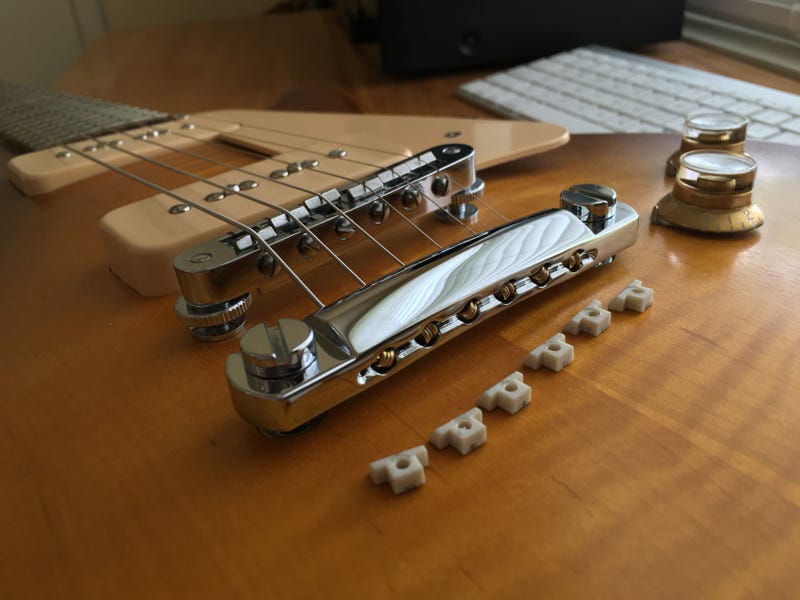 The package is telling me this is to be done by a qualified professional... Right...
I'm trying these out on my LP before ordering some for my 335.
UPDATE: I messed up guys...
I ordered these for the 335's AMR-01 bridge, but didn't even bother to check if they would work on my LP. Whoops!