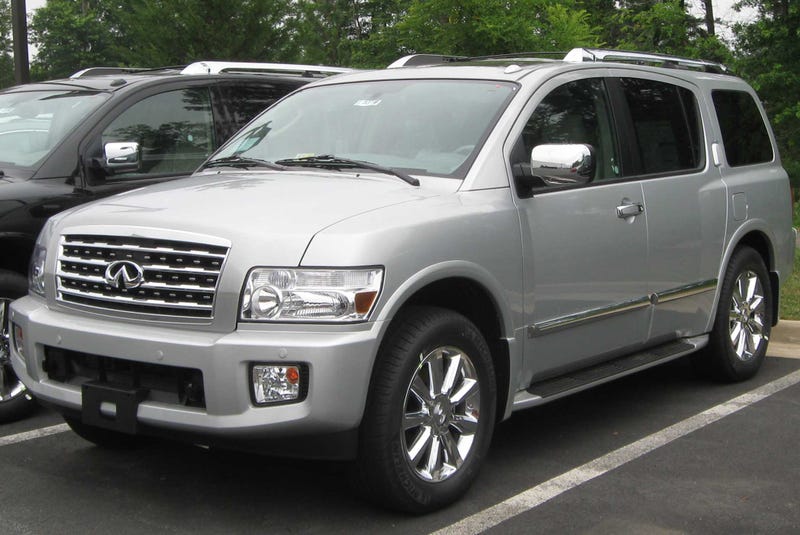 So I went to a friend of the family's birthday party, and I inadvertently ended up comparing a QX56 and an E53 X5. Let's start with the Infiniti.
Pros: 5.6 V8 shoves the 5600lb truck around with authority, roomier interior, looks the business, surprisingly wieldy, size is easy to get used to.
Cons: big blind spots, disconnected ride, cannot shake it's heft, terrible fuel economy.
Now, for the X5
Pros: feels like a tall E39, manageable size, great steering, good get-up-and-go from the 4.4 V8, nicer interior, more features.
Cons: a bit small, split gate hampers practicality, uncomfortable lumbar support, mediocre speakers.
Out of the two, I would buy the Infiniti. It feels like a real truck, is insanely spacious, decently quick, and more practical. Yes, the fuel economy sucks, but it's still one hell of s truck for the money.