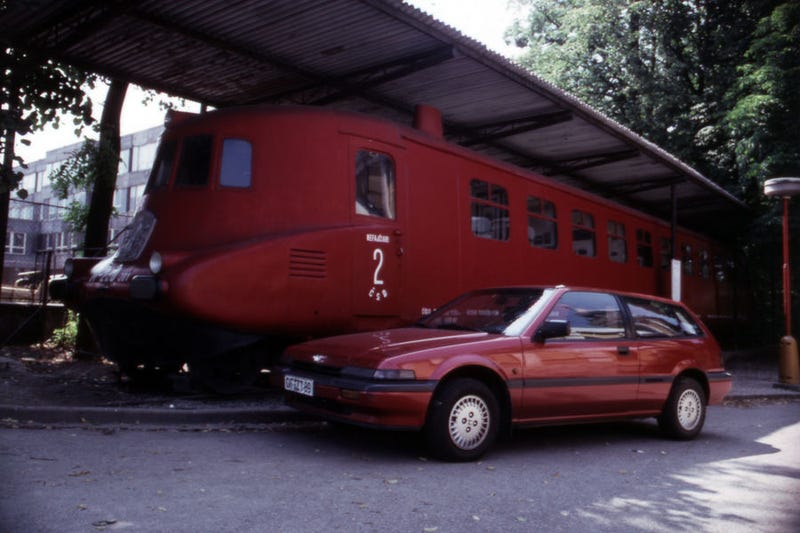 Auto-Motor-und-Sport (one of Germany's leading car magazines) has a car-of-the-week feature I usually don't give a (enter something here) about. But this week's got me thinking. I remember a time, when I still saw quite a lot of these around. I always liked this mixture of coupe and wagon. The heck, one might even call it a shooting brake. It seems like I only blinked once or twice, and now they are gone. Can't even remember when I last saw one.
They were part of Honda's efforts at that time to become "the Japanese Mercedes". The quality sure was there, and the rev-hungry engines were praised by journalists.
It the end, they were neither here nor there. Not enough luxury appeal to be a flagship of the Accord line, more of an oversized Civic hatch. But they were different, and I was always a little drawn to them. And now they are gone, without me even noticing.