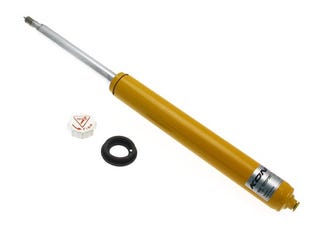 Suspension Oppos, lend me advice. I'm looking at ordering strut cartridges from Tire Rack today. Are the adjustable Konis worth the $160 per corner? How are the $96 KYB shocks by comparison?
Here's the TireRack link for the products available.
My MR2 has always had a very bouncy ride, any bump results in multiple up-and-down motions before the suspension settles again. My hope is that adjustable shocks will alleviate some of this, while also improving road-holding at autocross.