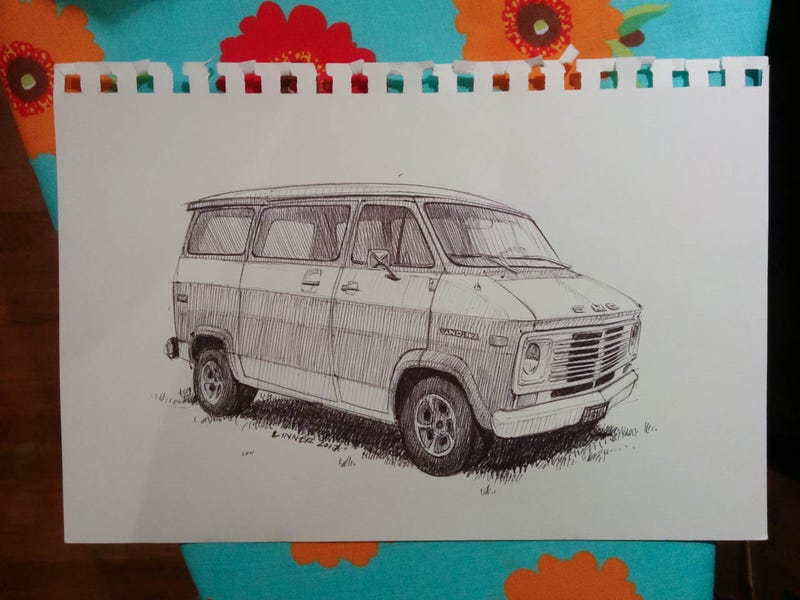 I have this drawing of my van that I want to display. I am not going to dry mount it or press it flat. Instead, I want to frame it where the glass is an inch or so away from the drawing and the drawing itself is mounted loosely against a backing. I want to leave the perforation tabs in place and lifted. Just like it looks sitting there on the ironing board in the photo.
What do you suggest I use to mount the piece of paper?
Drawing DRAWN FOR ME BY Tyler Linner, BTW...