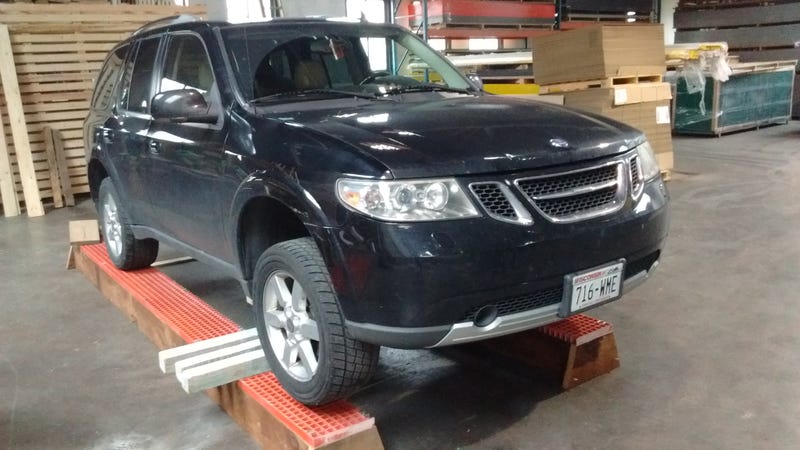 A few weeks ago I tired of constantly airing up the tires on my wife's 9-7x, so I took it to the mechanic by my work to have the rim bead cleaned and polished in the hopes of a cheap fix. A little while later I get the call with the bad news: my control arm bushings are shot, which means my alignment is shot, which means the tires are shot. It was interesting news, since I had taken it in to my regular mechanic earlier in the summer for a new sway bar link and alignment, and they found nothing wrong. But sure enough, up on the rack it was pretty clear that the bushings were shot, and had been for some time. That's a lesson that no mechanic is ever "trusted".
So now I need new control arms, and the quote came in at $750 for both sides. Looking up the parts, each arm is about $70 on Amazon. Not willing to pay $600 in labor, I decide I can do this project myself. And I might as well do the shocks and brakes as well.

Now, I've done brakes before and I've done rear shocks, but this will be my first time working on front suspension. I'm a bit nervous, but everything I've read about it seems straight forward. I've got the 9-7x up on my ramps and I've used my forklift to raise the front end so I can get it properly supported on the frame.
So that's my Friday afternoon (and night, and Saturday, etc). I have to get it done by Monday in time for ANOTHER alignment and new tires. Wish me luck...