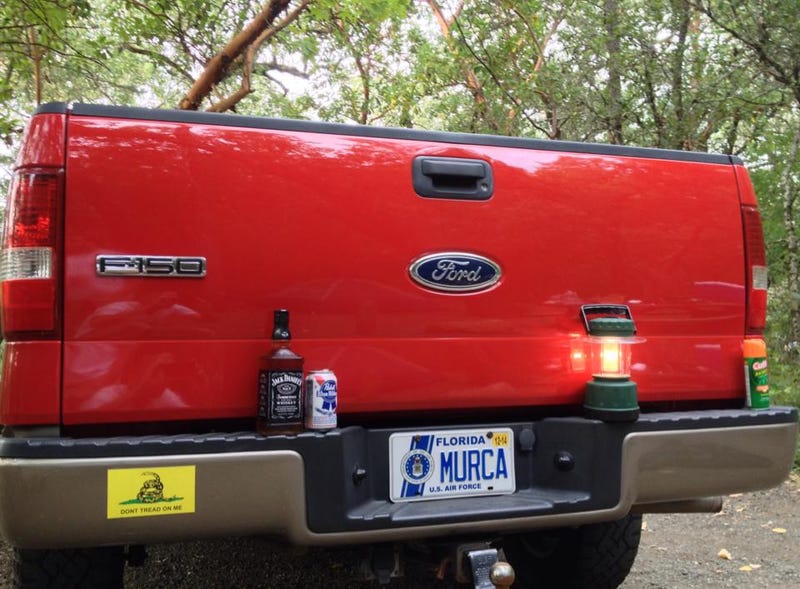 This Ford F-150 belongs to a great friend of mine in the US Air Force. He has a wicked sense of humor and somehow managed to get this vanity plate in Florida. He flies KC-10s. His father before him flew KC-10s. A great American family serving and living to keep you free .
His other car? A fantastic Alfa Romeo Spider which sometimes parked in my garage when he was at the US Air Force Academy.
Next time you see a KC-10 flying, you'll know there's a chance the pilot has a cool truck and an all original Alfa.