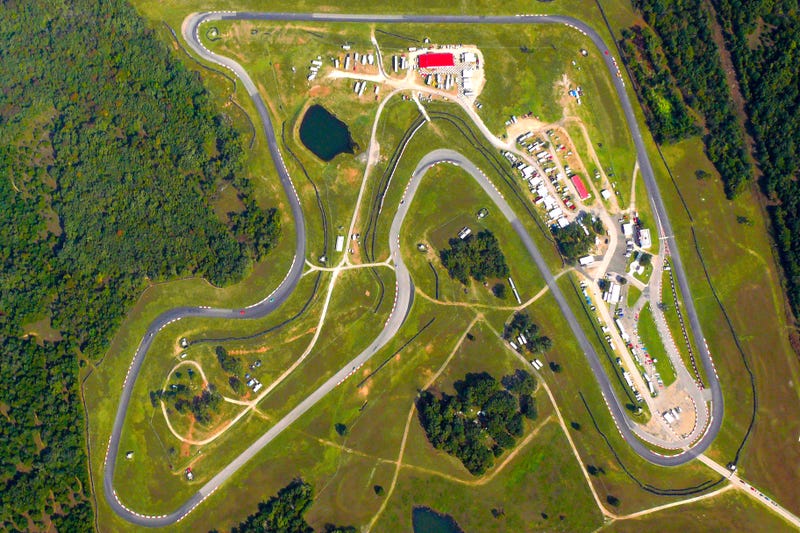 As the Alfa club track day swiftly approaches, the TODO list on the Alfa is getting pleasantly shorter. That said, rain is in the forecast so things might get weird.
The track is Hallett Motor Racing in Jennings, Oklahoma. I've never been, but I've heard good things. We have the track rented for the day, courtesy of a late member's estate, and novices (like me) will be receiving instruction and coaching.
Forecast (at the moment) calls for some rain, which should be... interesting. It has also moved "fixing my dangerously slow wipers" onto the "must do" list.
What has been done
New front end (shocks, springs, ball joints, tie rods, bushings, steering idler, etc)
New shocks, springs, and thrust washers in the rear (heyo)
New driveshaft center carrier and bearing
New driveshaft flexible coupling
Alignment
"New" Alfa Romeo wheels (old ones were Hayashi)

Still to do
Replace exhaust (in the shop today)
New main fuel line
Clean and re-terminate 2 main grounds (hopefully will fix the wipers running slow)
Install sound deadening
Oil change
Air up tires
Install striker plate guides
General trunk and cabin clean up
Optional to do
Install new sun visors (should be easy?)
Check wheel torque (should be OK, but safety third!)
Install new plate lights (old ones are inop)
Install new rear brake line flex hose (It looks fine, but is old)
Wash!
OH NOES
I am nervous, excited, and still skeptical the Alfa will be ready in time. Short of the fuel like, which is a legitimate safety hazard, it could go out as-is, but the TODOs will certainly make it a better experience all around.
Wish me luck!