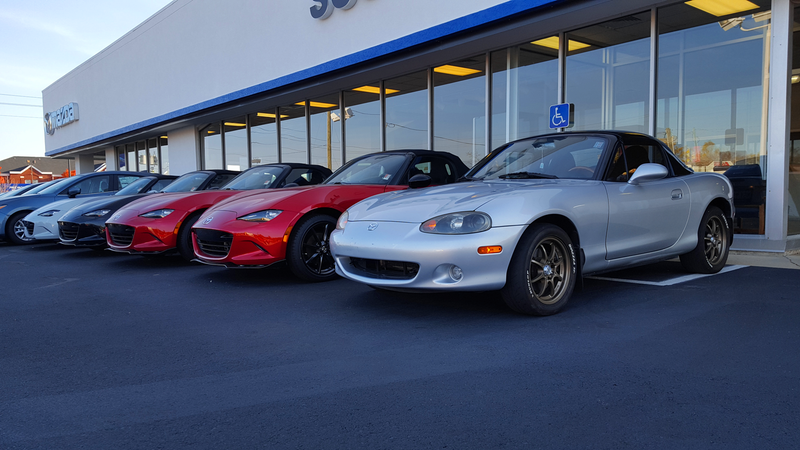 Black headlights really do help make the NB generation look more modern a lot less feminine and old-school. The black windshield frame is totally worth it for anyone on here who's still on the fence about it, especially if you already have a black hardtop or soft top...even if your convertible isn't a Miata!
God, I miss driving this thing. It's been sitting for a whole week and after a lengthy, careful warm-up, I winded it out a few times from 2nd through 4th on empty country roads. I was quickly reminded that while it's almost a 15 year-old car, it's still a hoot to drive aggressively.
I'm starting to reach the end of the road for modifications on my '02 Miata, considering not only my autocross stock class but also daily reliability in the event the Ranger is temporarily out of commission. From here on out, most of the work over the coming winter weeks will be for maintenance than performance or visual upgrades. At the same time, I'm edging ever closer to the Miata that set the visual bar for me.
The front lip, rollbar, stance, and 15x8 Konig Flatouts won't happen for a while but it's only a matter of time. For now, I'm content with my Miata.