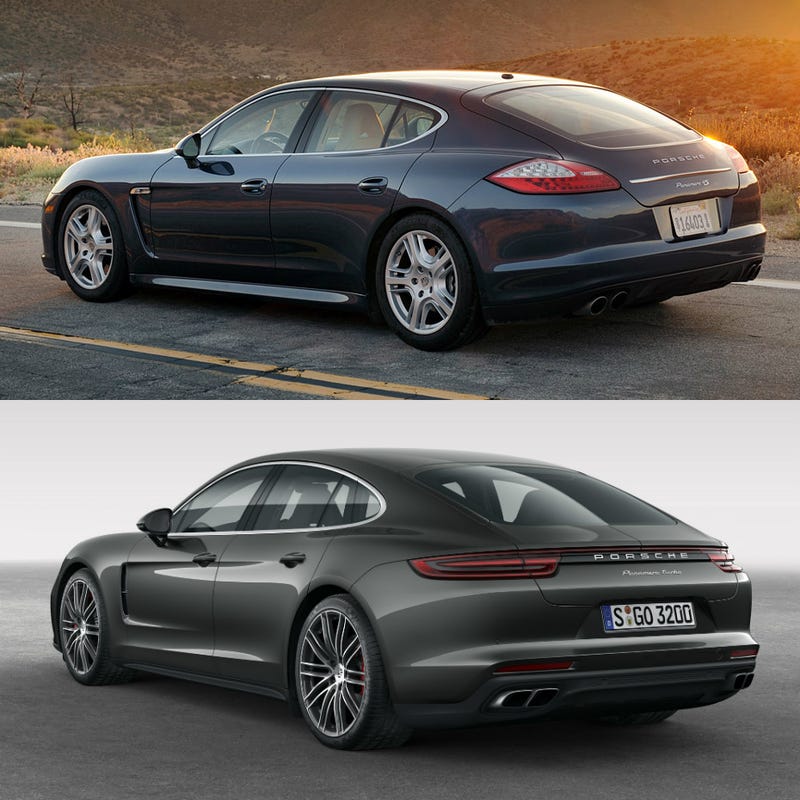 The rear styling of the original Porsche Panamera just doesn't quite work. At best, it can be described as misshapen. I actually like the Panamera in spite of its rear styling. But now, Porsche fixed it, and it didn't even take a big change!
Before the new Panamera came along, I didn't really have a good idea on how to fix the back of it. But now that the new one is here, it all makes sense to me! Fastback 5-door hatchbacks need rear quarter windows to look right. Observe!
The styling of all these cars works!
The original Panamera tried to merge a 5-door fastback's overall proportions with the back half of a 987 Cayman.
But for some reason they skipped the quarter windows that even the Cayman has, leaving a big metal C-pillar with no quarter window to fill out the lines of the greenhouse. Sure, the back doors have that little extra piece of glass that sticks backwards some, but it's not a full-on quarter window.

It didn't work. Except if by "work" you mean "looked like a humpback." Then, yeah, the rear styling of the original Panamera worked great.
The new Panamera adds the quarter window, and also adds the crease in the hatch like the back end of a 991, and voila, magic, the styling works!

Now why didn't I think of this before?