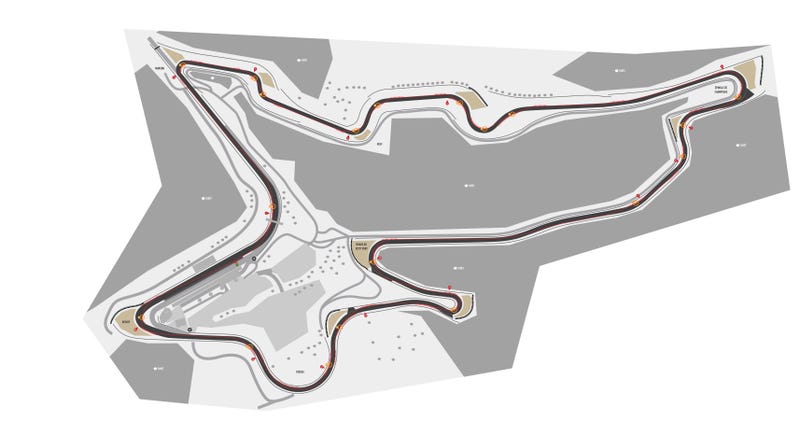 ...could have been poured into Charade at Clermont-Ferrand so it becomes a Grade 1 circuit. It's an even more epic track than Baku and still has some Tilkean features to appease Bernie The Horrible. But eh, this is F1 we're talking about, so...

On the other hand, I think the track can be made longer.
Do away with the hairpin after T1. Just go straight and hitch up the roundabout at Manson, then use part of the old access road, now D767 (to be widened) until the right-hander, then turn it right a little harder until it rejoins T4, continue as usual until you reach the old 180-degree, which we'll also do away with because we're going back to the access road and just go straight on until the T-section. We'll hitch up the the curved eastbound road to the right of the pic to make a long right, which will be followed up immediately by a left. Then the little road that connects the old layout to the new one will be widened and repaved to allow for a short stab, before a right kink back to the usual layout.