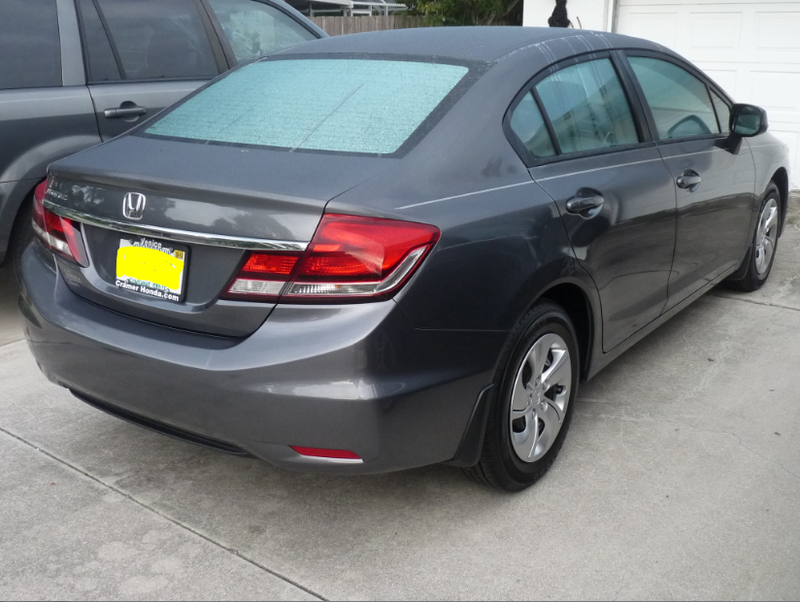 Recently, sales for the new Mazda 3 have been released. Oppo and Jalopnik went crazy, questioning what is wrong with people and why they would "drive something as bad as a Civic or Corolla." I drive a Civic, so I became quite defensive. I want to let you into the mindset of someone who is driving an automatic Civic sedan over every other choice in the market.
Usually, telling people what I drive isn't very fun. I get mocked; especially here since my car is "beige" and boring. But in reality it isn't. This isn't a review. This isn't a rant (well, maybe a little). This is an explanation into my choice of vehicle.
Being 16 in the state of Florida is great for one reason; you can legally drive. I needed a car. I am a major gearhead. I wanted something cool like a Nissan 300ZX or a Volvo 240 or a Mazda RX-8. I looked at Mercedes and Volvos and Saabs but none were working. I had some bad restrictions because of my situation as well. This car I chose would be shared with my grandmother; who visits us from New Jersey every three months. This immediately eliminated any SUVs (too tall), trucks like the Subaru Baja and Honda Ridgeline (too redneck), sport-y cars (too low), and countless others. Then, I had to get an automatic since she wouldn't drive a manual. I needed four doors because coupes (even ones like the Golf which is the same size regardless) are "small". I couldn't get American since they are "unreliable", and then I had a small budget of $6000. Plus, I had my dad intervene as well; preventing me from getting anything older than I was or that had high mileage. These rules made it nearly impossible to get a car.
I gave up on Craigslist. Everything was either a scam, a wreck, or overpriced. I began looking on dealer lots; hoping to find something decent. I then saw a pop up for the 2013 Civic being on special for $149 per month. I began contacting the dealer and talking. I convinced my grandma that this was indeed the way to go for a car. The payments were low and the car was new, safe, reliable, and pretty good looking. I had a great experience at the dealer. I wasn't upsold. I got a bonus since my mom drives a Honda. I ended up paying $199 per month with $1500 down for 36 months with 36,000 miles max. The car is in polished metal metallic and has the light interior. This was the exact combo I wanted.
By this point, you are maybe wondering why I didn't consider other companies. I will explain here.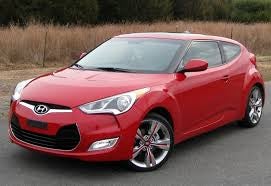 Hyundai-
I really liked the Veloster. I liked the aggressive looks and the three doors. However, the turbo, the one I wanted, cost too much. To get a base with a few packages came out to $219 a month with $2500 down. This also was with a 30,000 mileage cap. I have no interest in the Elantra since I hate the current design language. The other issue is both local Hyundai dealers were awful. The nearest good one was over an hour and half away. So, it got knocked off my list.
Kia-
When I began looking, the Forte sedan was still rather aggressive looking. Now, it followed the similar Hyundai/Kia flowy language, which I cannot stand. I also couldn't bring myself to drive a Soul. The Rio was cool, but too small for me. Therefore, it was off my list.
Subaru-
They had a special going on for the Impreza. It was $159 per month on the site. However, this was for the sedan with a manual and no options. If I got a Subaru, it'd need to be the hatch. I started getting quotes for the premium hatch with an automatic and it shot up to $269 per month with a 30,000 mileage limit and $3000 down. There that goes.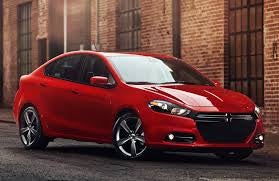 Dodge-
I am a huge fan of the Dodge Dart. I ended up flagging down people who drove them to question them and let me know about it (sadly, over half of them were rentals so the people were either very rude or "too busy" or weren't really "paying attention to how it drove." From those willing to answer, they said they liked it a lot. I know a few people here have them and like them. The problem was the fact that the car was still rather new to market. Plus, being a Dodge, it isn't expected to hold its value like its Japanese counterpart. This made the lease a lot more expensive. I was looking at around $259 per month with $3600 down and a 10,000 yearly limit on a GT with an automatic. This made it too much.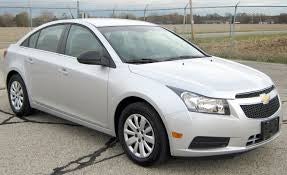 Chevrolet-
First, being American, it was already knocked off. But, I still looked. The Cruze is the main thing. My grandmother rented one and it was falling apart, which scared me a lot. I just personally did not like the way it felt or drove. The one I had a bit of interest in was the Sonic RS. I never realized how small they really were until we parked our Volvo S60 next to it. It wouldn't work for what I needed.
Ford-
Fiesta ST was all that was on my mind. But, a manual was the only option. I couldn't have it.
Mazda-
Oh Mazda. You missed me by so little. I was at a horrible point where dealers were still trying to clear off the 13 "Smiling" 3s. I hated it. The car looked too damn happy. The dealer had one hatch left in white and six sedans. As with the Subaru, if a hatch is available, you have to get it. The 14s were just rolling in. They had one of each. However, since it just came out, they were both fully loaded S Grand Touring editions; which broke the bank. However, talking with the dealer, I was getting quotes on the I Touring model; and it was quite expensive. Around $250 per month with $3000 down. I couldn't do that.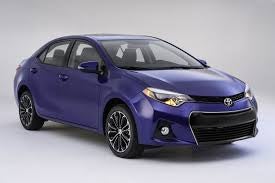 Toyota-
I was not driving a Corolla.
Nissan-
I had a lot of interest in the Juke NISMO. I spent a good hour and a half with it at the local auto show. I loved the interior, the AWD system, and the look. But when I kept thinking about it, all I could think about was how small it was. My Civic has more cargo room than the Juke. Also, it isn't the most manly looking car. I don't know if I could live with it for three years. There was nothing else really doing it for me at that dealer.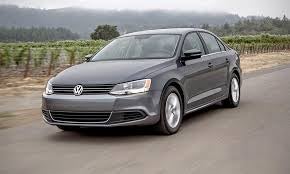 VW-
There is one model that I'm actually quite upset didn't exist when I was looking: the Jetta TDI Value package. It leased for $200 per month with $2500 down. It would've been perfect. If it existed, I may be driving a Jetta TDI now. The normal Jetta seemed a bit underpowered and bland. The Golf cost too much. Also, VW scares me a bit since my dad had a horrible time with his Passat.
I think that this covers everyone. If there is a company I forgot, let me know. I can easily add it. Hopefullly you can see that the Civic was the perfect choice for me. Sure it isn't the fastest thing on the road. However, the car handles like a dream. I love taking turns a bit faster than I should and it does too. The steering is tight and precise and just feels right.
Is my car exciting? Not really. But it works great for me. I've been trying to convince my dad to let me get a second car. It almost worked. After this lease and I'll be 18, I will be driving something dumb and much more exciting. But for now, I have a great car that does its job perfectly.
I have a feeling that this is why the 3 isn't selling like the others. It is new. It is different. The 3 is that new foreign exchange girl from London. She talks a bit funny and isn't used to your rules or customs. The Civic is the solid B+ student who doesn't do anything dumb and never misses too much school (that is what VW is for). The Fiesta is the jock; always seeming cooler than everything around him. The Juke is the weird kid who sits in the corner of the lunchroom and plays Pokemon on his DSi. The Veloster sits at the other end of this table playing Kingdom Hearts on an original Nintendo DS. There is nothing wrong with the Civic, it gets most of its work done and doesn't start problems. Isn't that what you want from a first car?
As always, thanks for reading.
Top pic from me of my car; all others from GIS
This bio is now a big thing. I have seen many of you guys use it. My name is Justin and I am a 16 year old Floridian high school student. Outside of school, I bag groceries, go to car shows, or play Xbox. It's quite the life. Girls are confusing. I collect Hot Wheels too. Pepsi over Coke but gingerale trumps all. I think I'm out of things to say here.