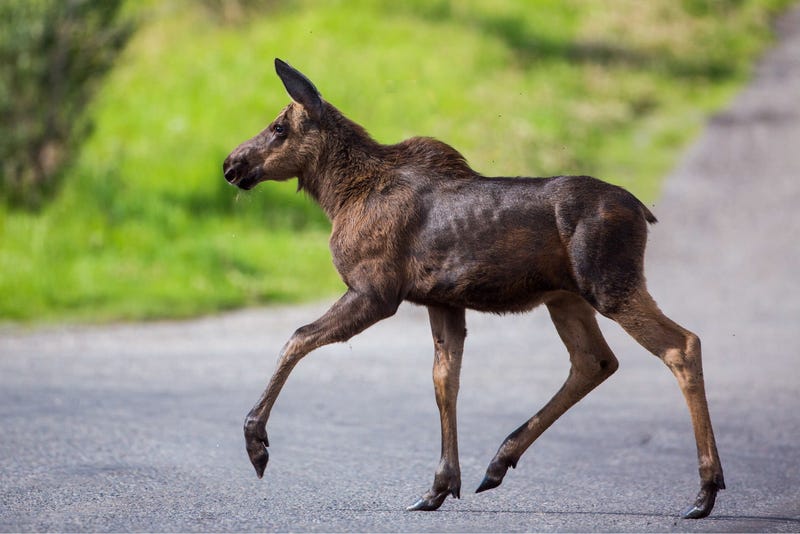 I went to check on the progress of my house tonight and on the way there I noticed a female adult moose dead in the ditch I'm guessing it got hit by a semi the night before. So I kept going all is well I go to see the house.
On my way back about an hour later now pitch black as this section of highway is unlit. I'm driving and out of nowhere 2 baby mooses in the middle of the road. I slam on the brakes and they run off. I was far enough away that I wouldn't really call it a close call but it did get the heart pumping thats for damn sure.
I take it these 2 baby mooses were looking for their mom. Makes me sad to think that they will undoubtedly get hit sometime tonight. As a lot of drivers are not as cautious as I am. Living in brodozer country one of them is gonna bite the dust for sure.