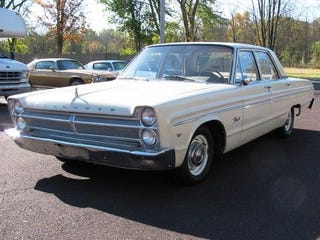 Alright my fine feathered friends— I've got a real doozy for you guys today. But before I get into it, here's my situation:
I'm taking a year off college, and currently living in a small town in Maine. I'm working two jobs and (largely) supporting myself. I go back to school this coming September, so I've got a limited amount of time here in Maine.
Now, I just found this on my local Craigslist— a 1965 Plymouth Fury for sale for $2900. Here it is!
I know that the old parental units would be pretty darn furious if I pulled the trigger on this, but it's also pretty darn tempting.
The question I'm posing to you guys is: is it worth it for me to experience the wrath of my parents in return for a sweet cheap vintage ride, or am I better off saving my money and my hide?