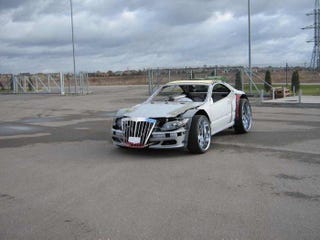 Seriously though, it started looking like this.
Then, using expanding foam, he designed this.
And finished with this. It looks like a real life GTA car. It's not horrible, but if he's happy then so be it.
Here's the link I got the pictures from (and there are so many more).