I showed my wife the picture of the Ferrari pit Vespa posted by My X-type is too a real Jaguar, and showed her the other Vespas in livery that I like. Most were shot down in flames, never to be heard from again.
Here are the ones that she potentially approved:
Martini Vespa
We liked this for the front.
And the rear:
But with my chrome mirrors and full chrome crash bars.
STP Vespa:
She really liked this one.
My Idea:
Using one of these as a model, change the racing stripes to yellow and black. Then use this logo: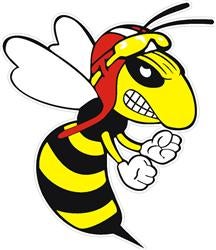 And/or this: (but in yellow)
Don't tell me this is not fucking cool:
There are so many cool badges I could incorporate: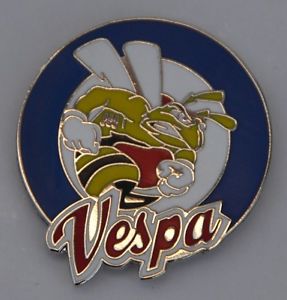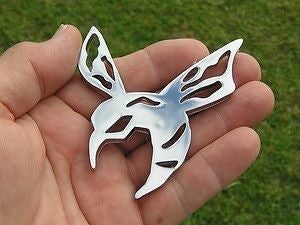 After the Sunchaser, I know Nikon can help me. The last time I went to the shop, I rode the Vespa and the old hippie who works with Nikon talked my ear off about his love for Vespas, and they could help me design a killer wasp theme
What do you think?