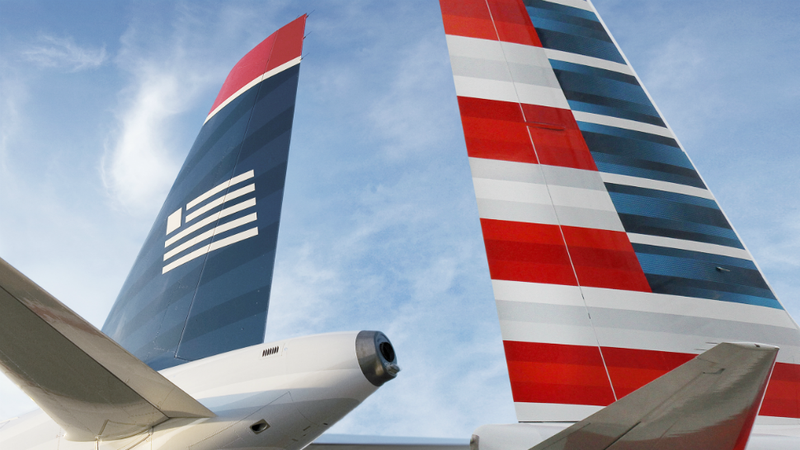 After regular business hours yesterday, the boards of American Airlines and US Airways met to discuss a merger between the two companies that would create the largest airline in the world. Earlier today, the news was broken that both airlines' boards agreed to the merger.
This is not surprising news, as US Airways was seeking a merger almost as soon as American Airlines entered bankruptcy over a year ago. The new carrier will carry the American Airlines name and colors, with US Airways CEO Doug Parker at the helm. American CEO Thomas Horton will serve as chairman until the first shareholders meeting in 2014. The deal still has to clear regulatory and antitrust hurdles, but no major challenges are expected.
The merger is expected to save the airline $1 billion annually and create the largest airline in the world by passenger traffic.
This brings the number of legacy US carriers down to three: United, Delta, and the new American. American Airlines' unveiling of a merger website also breaks the news that the merger will withdraw US Airways from the Star Alliance global airline alliance in favor of maintaining American's connection to competing alliance Oneworld. United Airlines is a member of Star Alliance, and Delta belongs to SkyTeam, the youngest of the big three airline alliances.