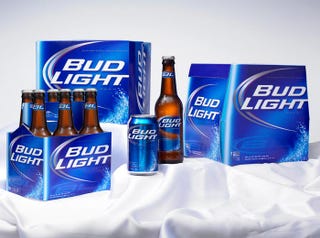 And you should get over it.
Do you know what makes American beer awesome? The sheer amount of choices. We're not held back by any purity laws or anything of that sort, so we have breweries that make anything from a Pale Lager
To a Chili Chocolate Mole
And all points in between. We have beers that are made for wrenching in the hot sun
And beer for those who want to act poor.
Whether you're a fan of ales or shandies, there is something for you to love in this country. We are not all about the adjuncts. Yes, they do have their place such as tailgate parties, beer pong and garages, but they do not tell the whole story of the landscape of American beer.
Jim Koch restarted his family brewery in the 1980s, feeling that the American beer industry had grown stagnant. With store shelves filled to the brim with the likes of Rolling Rock, Pabst, Coors and the like, it was a smörgåsbord of similarity. Armed with recipes from his family archives, he started Samuel Adams and changed the landscape of American beer forever. He could be called the father of craft beer in the late 20th century. Samuel Adams beers can be found nationwide and in over 20 countries. Despite having a multinational presence, the beers still hold that craft flavor and complexity. Their staple, Boston Lager, is a rich and complex beer - one of the best you can find at its price point. They have many seasonal beers as well, most of which are on my top lists of beers to run in and grab. Samuel Adams has also created Utopias, a beer up to 19 years in the making. It sits at 27% ABV, can cost upwards of ten dollars per ounce, and may be the best thing I've ever imbibed.
Jeff Lebesch is another pioneer in American craft brewing. In the late 1980s, this homebrewer spent a good amount of time biking through Europe, getting a good taste of all it has to offer. He returned and started New Belgium Brewery, quite possibly the best large-craft breweries in this country. Based in Fort Collins, Colorado, the brewery touts its massive selection of wildly different beers and sustainable brewery systems. As you could probably tell by the pictures in this post, New Belgium is a personal favorite of mine. Their staples include Fat Tire, a ubiquitous Amber Ale based on his tour through Belgium and 1554, a Black Ale crafted from years of research and trial and error based on a recipe found in an ancient Belgian text. New Belgium's beers are now available in 30 states and are breaking ground on another brewery in Asheville, North Carolina.
These are just two examples of American breweries that don't suck. The number of breweries that don't suck vastly outnumber those that do. In Colorado alone, there are more than 140 microbreweries producing over 400 different beers. The Great American Beer Festival is a yearly home to 580 different breweries and 2700 different beers. America is no longer the land of Bud and Coors. It's the land of Sierra Nevada and Stone.