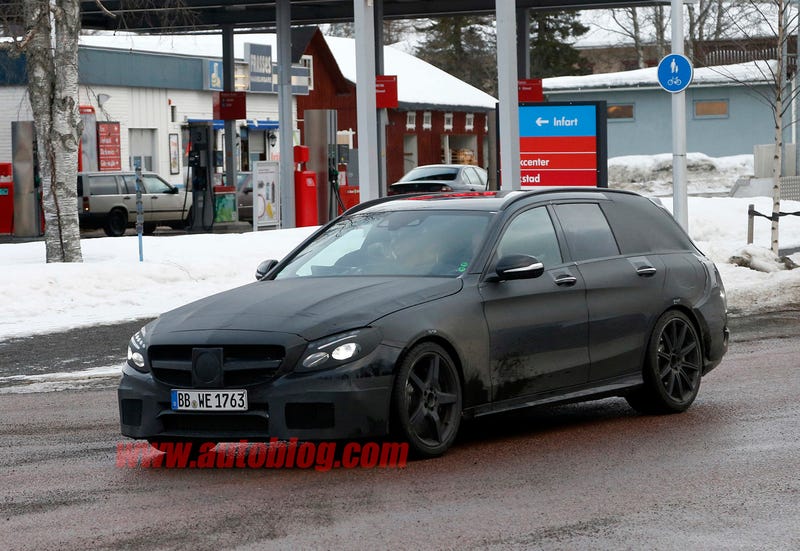 Here are some spy shots from Autoblog of the next C63 Wagon. The C63 this generation is switching from the monstrous 6.2l V8 to a 5.5l Twin Turbo V8 mill for better fuel economy and such. Who cares really, it will have way too much horsepower. Drive the rear wheels. Shred tires in about a second, and save dads around the world from the pedestrian existences of vans. Why were these created. To save us ladies and gentlemen, to save us. We need more of these types of cars. No matter what anyone tells you, fast four-doors are the best thing ever. Two seater sports cars are undoubtedly fun, I own one. But a fast-four door is the best. Why because you can stick a crap load of stuff in the trunk and then bring all your friends for a ride! Feast your eyes on the magnificence of the new C63 AMG Wagon.
Picture Credit to Autoblog
Find me here on Twitter.