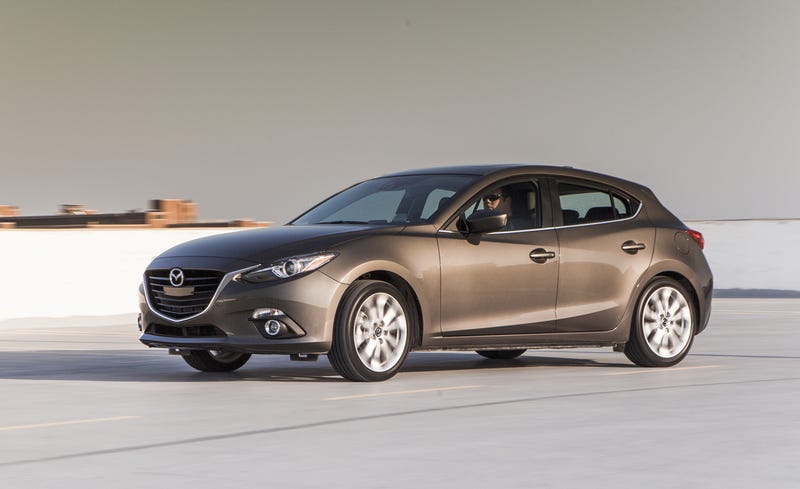 After months of looking at cars on the internet as a means of choosing my first car, my mom and I decided to go check out some of the cars I'm looking for at local dealerships. Also it gives me driving practice because I have my permit (I've actually had it for about a month but never bothered to tell Oppo). Today we went to a local Mazda dealer to check out the 3 and 6.
(Side note: when you pull up to a Mazda dealer in a BMW, nearly all of the sales people dive after you)
Once we got it though the Mazda salesman's head that we were just looking (I'm kidding, he was super nice), he showed us the 3 hatchback. It was much nicer than I thought it would be, and I liked the driving position. Next up was a 2014 Mazda 6 in Blue Reflex Metallic (which is a really pretty color for that car). I was really impressed with the interior of the 6, all of the materials were comparable to the ones in my mom's X5. Plus the exterior of the 6 is amazing, no family sedan should look that good.
(Stay tuned for the next edition of An Adventure to the (dealer)! Next time: VW)