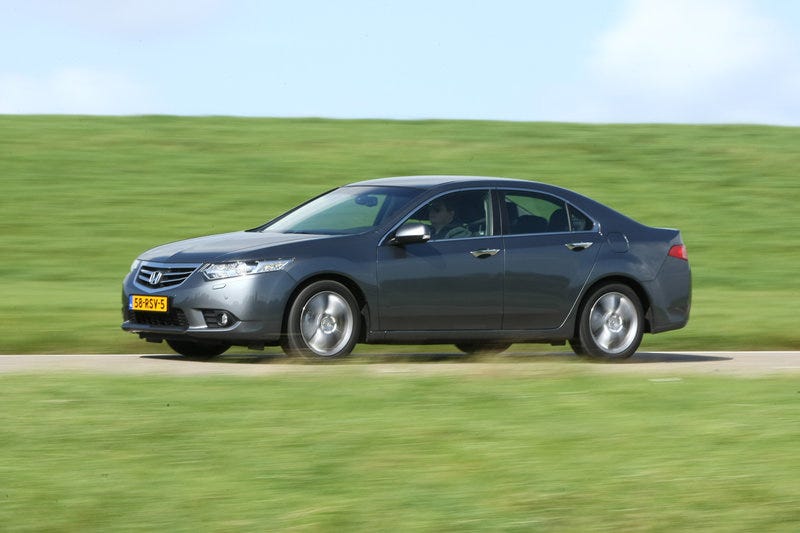 Rumor has it that Honda's going to discontinue the European Accord (Acura TSX in the US) without a replacement. In discussions I've read people comparing Honda lovers to Saab and Lancia lovers from a few years ago; while claiming to like the brands, nobody actually buys the cars, resulting in the death of these brands.
The article mentions the Honda Accord has seen sales drop 90% in the last decade, to a mere 4500 in 2013. For Europe as a whole. In my home country (the Netherlands) Honda sold an almost comical 42 Accords in 2013, it was outsold by the BMW 3-series 219:1 and outsold 187:1 by the Volvo V60 (this even excludes the S60).
One Belgian mentioned there's one other person in his town with a Honda Jazz (Fit) he's been seeing around. Recently he met this other driver, who noticed the same thing. The Belgian concludes that Hondas have become so rare they've become conversation starters.
Dutch source: