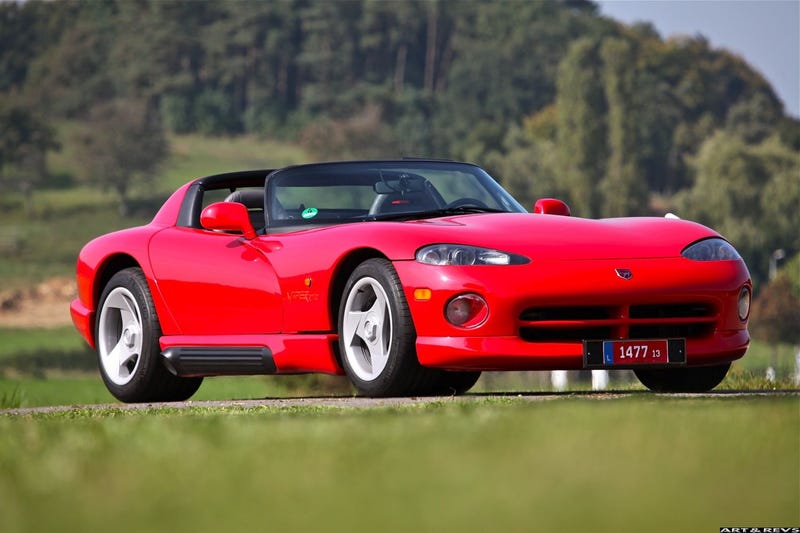 Would you consider a Gen I Viper for €43.5K? Me neither. Not that it's overpriced, though. It's an E-spec from the last year (1 of 590 E-specs total, of Gen I and II combined) with just 5800 km on the clock. It's not exactly common to stumble upon a Viper in this shape.
(note the rear exhausts. IIRC, sidepipes on E-spec Vipers weren't functional, due to legal reasons).
Car is for sale at Arts & Revs, Luxembourg (hence the plates).