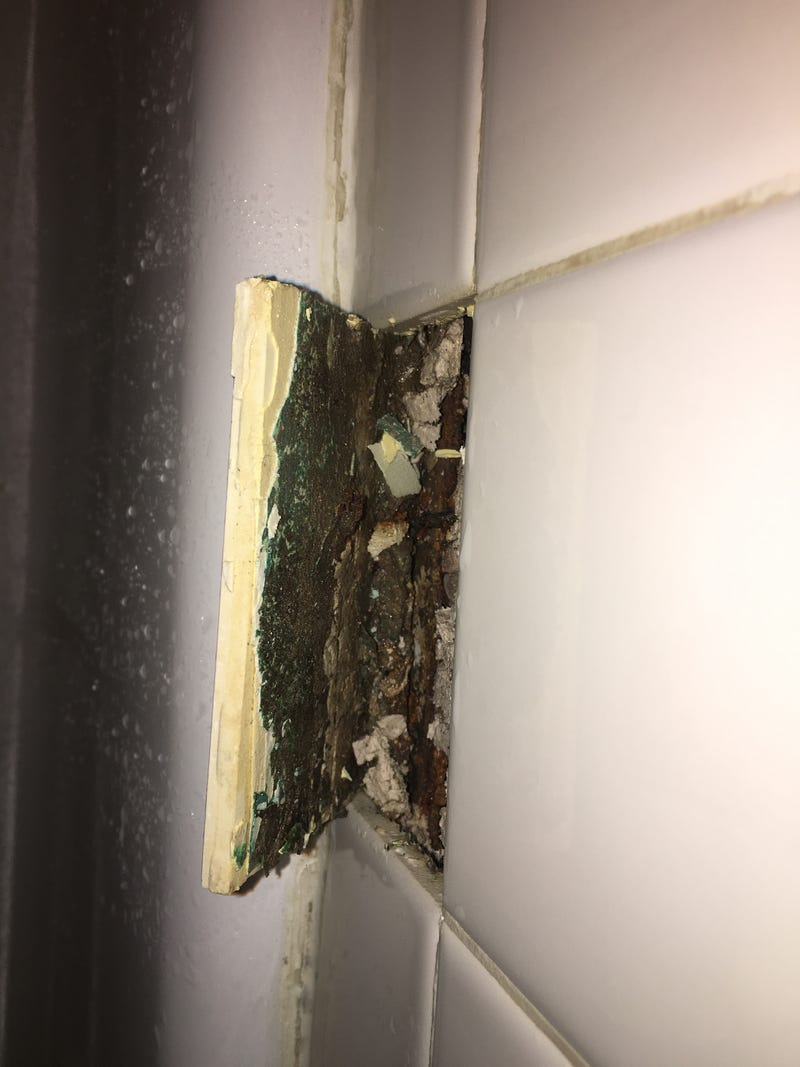 This is one of my weekend projects...
A bunch of the grout lines have hardened and fallen out and whatever kind of drywall that's behind the tiles has rotted out, I pulled a tile at the top to confirm this. Plus it's super moist and moldy.
Cement board and Redgard here I come. At least it's not my house, getting paid is really inspiring.
This is a bathtub if you are confused, and no it isn't a sideways bathtub, Kinja is just stupid.