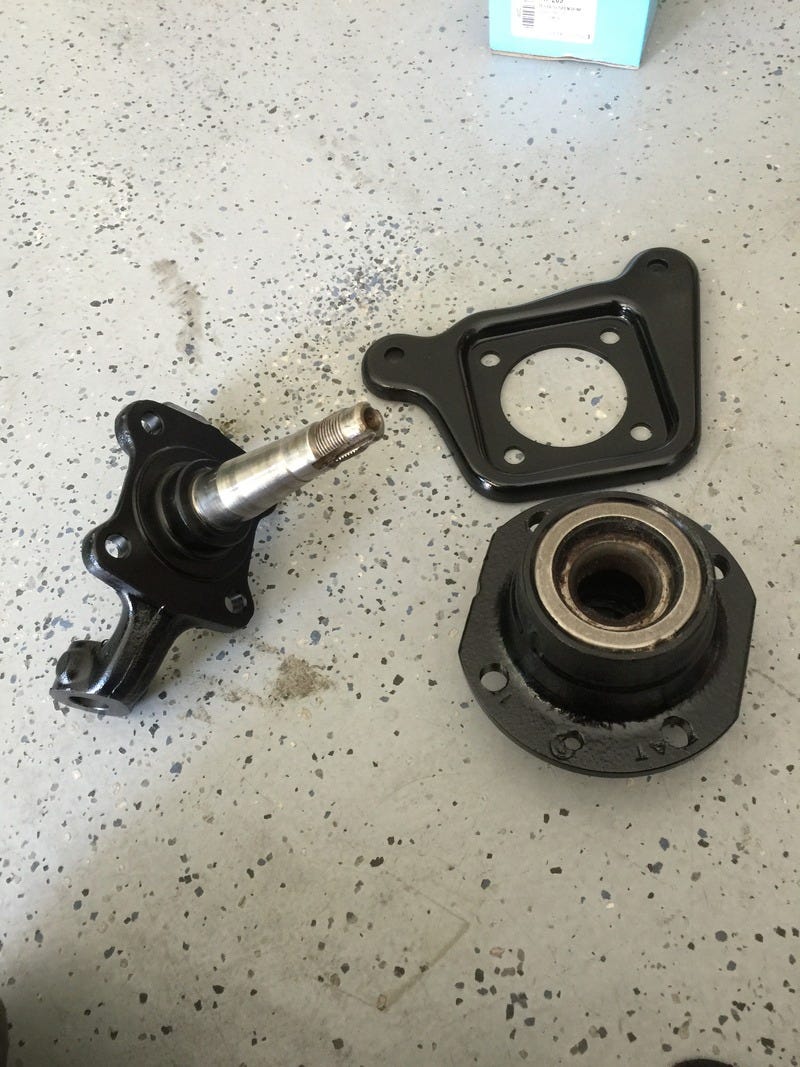 Finally got around to sandblasting all the parts from the front axle (well... the driver side front axle at least). Got everything coated yesterday, and today (after some fun in the Fcar), got everything put back together.
Wheel bearing assembled.
Upper and lower A-arms re-finished, poly bushings installed, new ball joints, progressive rate lowering springs, and adjustable rate hydro shocks.
And the rotors installed. Went to go do the calipers too, but my EBC Greens are too thick so I have to call EBC and see if they sent me the wrong ones.
Almost 1/4 of the way done.