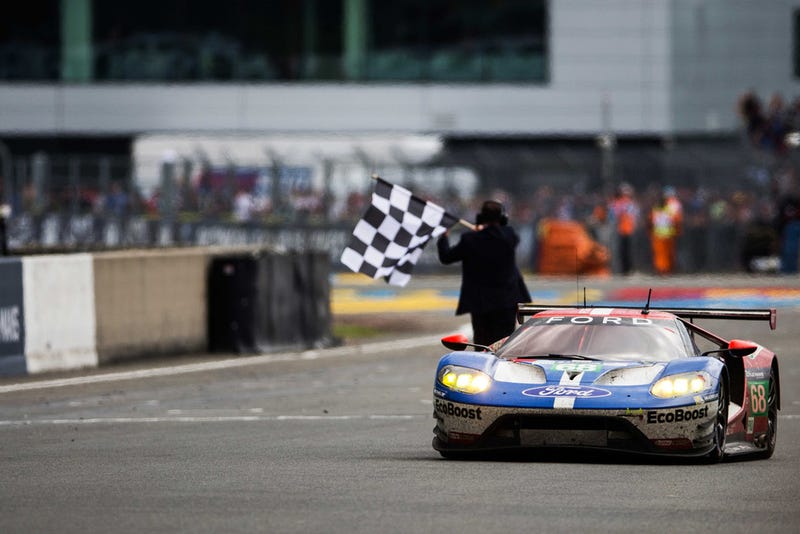 As if filing a protest against Risi Competizione for their leader lights wasn't enough of a bitch move to begin with, rumor has it one of the Ford reps took the filled-out protest form to Risi's garage a few hours before going to the stewards and tried to shake them down:

That certainly would have explained a protest, but it does not explain why the Ford representative presented the Risi team with what amounts to an ultimatum.


That was expressed in clear terms and went along the lines of, if you promise not to race us for the win then this protest goes away, if you fight us then we'll file it immediately.

Take it with a grain of salt but DailySportsCar is a pretty reliable source and considering Ford's attitude towards the race I wouldn't put it past the team to do something even more petty to get the 1-2-3 finish they wanted.
If you want to see how sportsmanship and winning are done, look at the LMP works teams talking to Hugue de Chaunac (president of Oreca, who built the TS050) after the race: