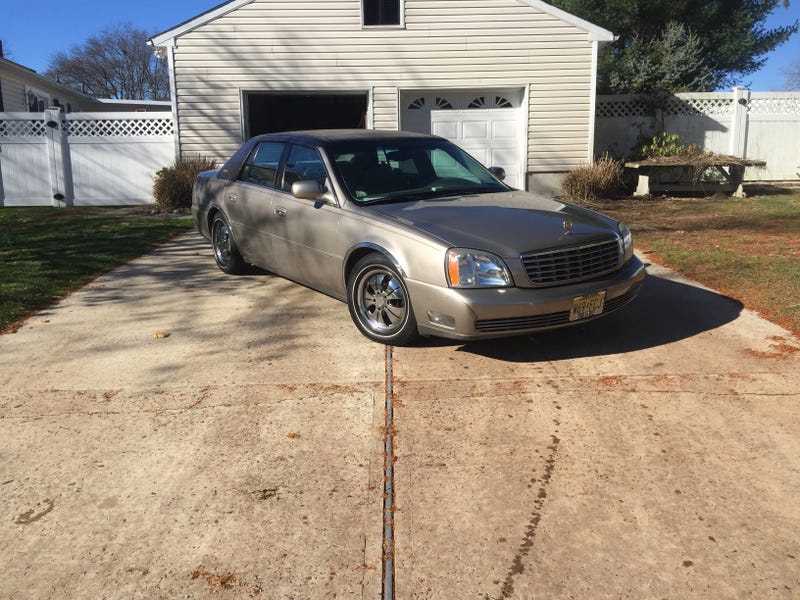 ...the DeVille is all but sold. I texted the soon to be new owner to come pick it up. I love this car, more than any other object I've ever owned. But the time has come to let it go. It'll be the best thing for the both of us. The DeVille can have an owner with a steady carrer who will be able to afford all the care it needs. It'll travel places, and see things. I'll be content knowing someone who will genuinely love it (he's a fellow land yacht enthusiast, buying the DeVille to retire his 300 SRT8 from daily duty). I got what I asked for it, and he's more than happy with the price.
I'd be lying if I didn't say that I'm still not sure it's what I want. In fact, I've never been this torn on selling a car before in my life. It's more than a car, it's part of who Ben Rolland is. Seriously, oppo. Let that sit. Benjamin Rolland will soon be cadillacless.
I've owned it nearly a year, making it the longest I've owned a car that I drive and 2nd longest car serving DD duty for me. I've put nearly 15k miles on it, taken it on more road trips than any other car I've ever had, and spent more time behind the wheel than any other vehicle.
Im genuinely sad about it. Still don't have a replacement, and am totally uncertain as to if its what I should really do.
Until next time, you magnificent bastard.
I don't have much else to say, so I'll let Frank take it from here: