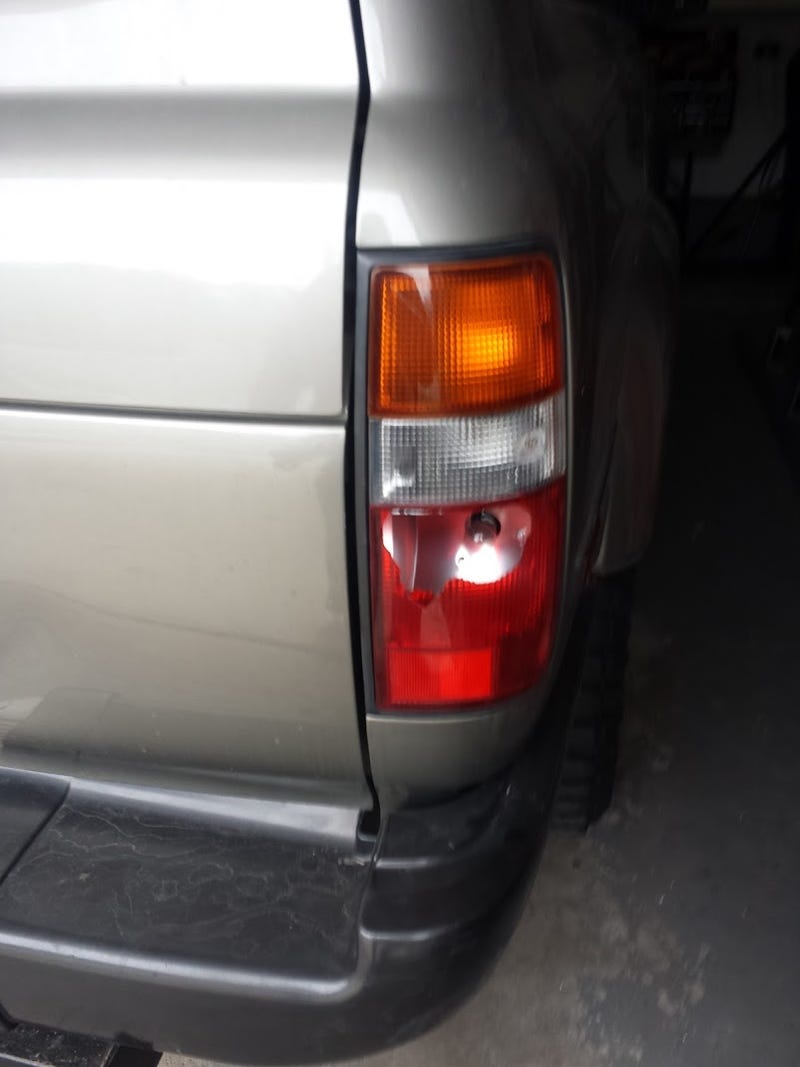 They bled some air out of the LSPV in the back and asked me to run around for a while to make sure that fixed it so I went to a storage garage to pick up a cargo box I'm letting a neighbor use. I took my roof rack off to get the crappy port installed rack off so I couldn't put it on the roof like normal (its a pain anyway) so in the back it went. Because the back was now full of cargo box I didn't see some garbage cans backing out aaaand now I'm looking for replacement taillights. I'm sure they will be inexpensive...
Did I mention I also found a screw in a tire last night?
Screw this whole day and it hasn't even started.