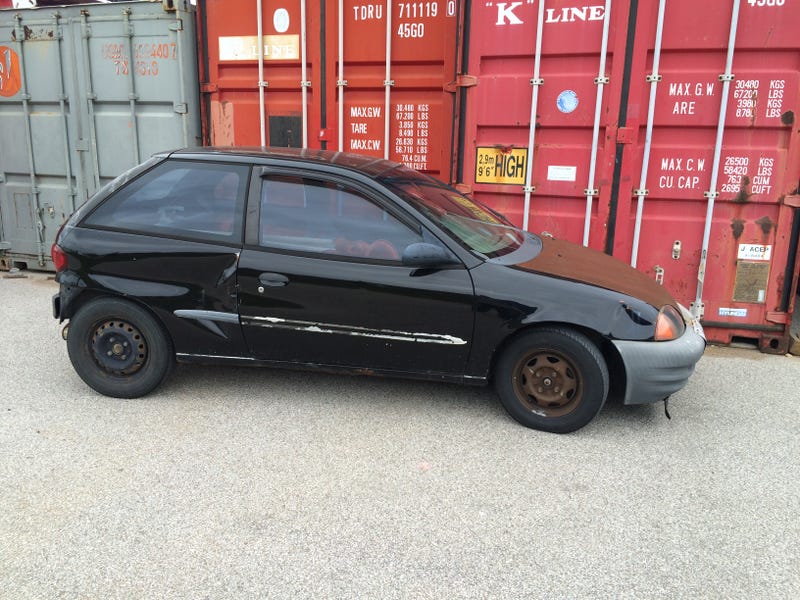 I have reached an agreement with fellow Oppo shopteacher to sell the metro to him in order to use it as a rally-x machine. I have a plan to road trip from St. Louis to Chicago to deliver then work on the car with the new owner and then fly home.
This all started back in March when I purchased my wife a van and I got the hand me down Equinox which is a little safer, and not as much rust.
I was tempted to sell Equinox and keep daily driving the metro, but after grinding another 2nd gear Syncro I decided to switch to the Equinox for a little more room & some crumple zones that didn't include my lower extremities.
I debated on Oppositelock wether to sell it or scrap it for a NEGITIVE value. Shopteacher & I started talking about what it is and if it would work for him as a tow 'n go play car to keep the fun & repairs out of the full size wagon he has. We came to agreement & then the hard part of clearing it with our wives to purchase, or get away for the weekend.
The October 22 date has been set and a Oppo meet and wrench party is likely to be announced for Chicago area Oppos. for the trans swap to hopefully fix the syncros for the second gear.
Stay tuned if you want to get in on a dirty trans swap or just hang out for the day and heckle some guys who don't know what we're really doing.