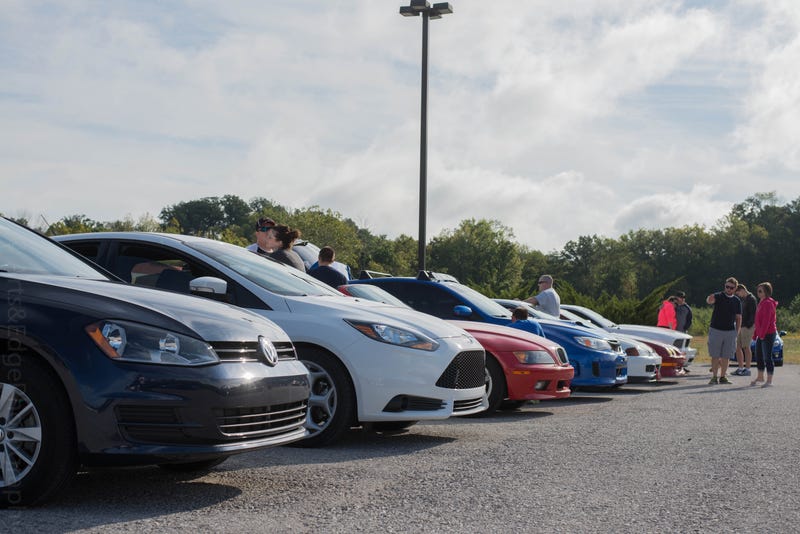 What's better than an Oppomeet? An Oppomeet with bragging rights!
The Oppositelock Tour de Connecticut rally will be a single-day event across Connecticut. Competitors will be initially scored at the start line based on their vehicle (using a points system based on the Jalopmeter, exact scoring to be announced later), themes/costumes, and distance traveled to participate. Additional points can be earned along the route by hitting various checkpoints, making impressive roadside repairs, helping other competitors with their own roadside repairs, and various other noteworthy feats.

This is not a speed-based event. Being first to the finish line not only won't make you the winner, but it will almost certainly mean you'll have one of the lowest scores. Cars/teams can have a minimum of one person and a maximum of however many working seatbelts the car has. Any vehicle is eligible so long as it's registered and insured. Bikes, trikes, sidecars, box trucks, duck boats, and 18 wheelers are welcome (and encouraged).

Here are the bits that are to be decided, and require Oppo's input:
•The start/end points are going to be Douglas, MA and Greenwich, CT. Whether we go Douglas>Greenwich or Greenwich>Douglas is open.
•The date. I'm planning on putting this on in March, April, or May 2017. Interested in hearing what's best for Oppos, as well as whether a Saturday or a Sunday would be preferred.

UPDATES: Consensus seems to be more towards May, so that's where I'm going to aim to put it. I won't be able to give specific possible weekends until Rally America and the ARA release their 2017 rally schedules. It will definitely be on a Saturday. Currently leaning toward starting in Greenwich and ending in Douglas.
If any of the people interested want to get on the mailing list early, leave your email in the comments or send me a message at howdeedoodat@gmail.com. Also, feel free to spread the word to those outside of Oppo. All are welcome to participate.