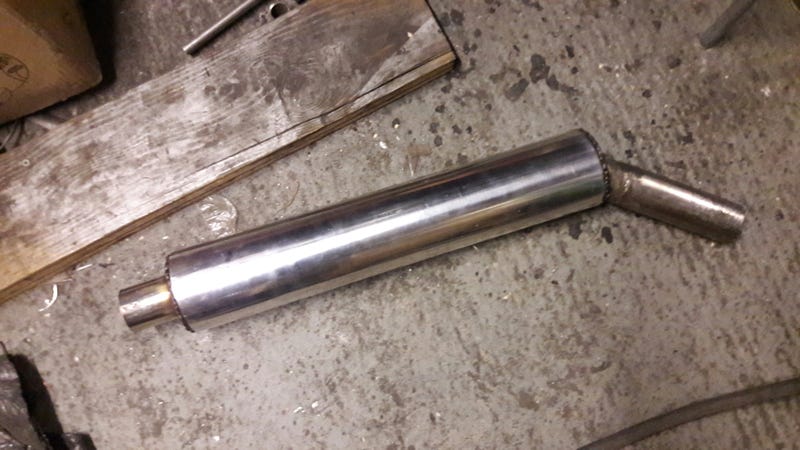 ...and i've nearly got a silencer :) just need to sort out a mounting bracket, pack it with padding and rivet it all together. I've made it so that it's easy to disassemble for re-packing too :)
I think i'm up to 7 days of work on this so not sure if it still qualifies for 'world's fastest' anymore. That's scope creep for you...
Still to do: rebuild forks, rebuild brake master cylinder, number plate mount, number plate light, resistors for LED indicators, paint the rear of the frame, re-dye the seat, fit the chain and new tyres :) oh, and then see if it runs...